Government in Azerbaijan threatens activists abroad with Interpol, again
On September 8, seven Azerbaijani dissidents who now live in various cities across Europe were targeted by the government of Azerbaijan. In addition to being formally charged with a crime in their absence and arrest warrants issued, the authorities have vowed to ask Interpol for their extradition.
The story goes back to last year when an Azerbaijani blogger, Elvin Isayev was extradited to Azerbaijan from Ukraine. Isayev lived in Russia since 1998 and was known for his critical views of the government. He acquired Russian citizenship in 2001. 19 years later, a court in St. Petersburg ruled to strip him of Russian citizenship and expel him. The following month Isayev moved to Ukraine, after an interim measure of the European Court of Human Rights called "Rule 39" suspended his deportation. Three months later he went missing only to appear in Azerbaijan where the Azerbaijan State Migration Service claimed Isayev was deported, a statement that was later refuted by Ukraine's State Migration Service which said it never ordered Isayev's deportation.
Few days after his "arrival" in Azerbaijan, Isayev was charged with calling for mass riots and public incitement against the ruling government. Now, the Prosecutor General office is seeking the deportation of seven men accusing them of the same crimes.
Ordukhan Babirov, Gurban Mammadov, Orkhan Agayev, Rafel Piriyev, Ali Hasanaliyev, Tural Sadigli, and Suleyman Suleymanli have been now charged in their absence. Many of these men are known for their online media activism, managing popular opposition YouTube channels, and for organizing street protests across European capitals in support of political prisoners in Azerbaijan, highlighting human rights violations and other advocacy engagements. One of the targeted men, popular activist, Ordukhan Babirov (known as Ordukhan Temirkhan Babirov) wrote in a Facebook post "[…] how many more times are they are going to give my name to Interpol".
This is not the first time, the government in Azerbaijan is resorting to Interpol. But according to Interpol, "[it] cannot compel the law enforcement authorities in any country to arrest someone who is the subject of a Red Notice. Each member country decides what legal value it gives to a Red Notice and the authority of their law enforcement officers to make arrests.
The persecution against activists at home and abroad is on-going. For years, the ruling Baku tried silencing dissident voices both inside the country through threats, intimidation, and arrests and abroad through public shaming campaigns, and targeting of remaining family members.
A week ago, a court in Baku sentenced veteran dissident Tofig Yagublu to four years and three months in jail on bogus charges. A campaign calling for his freedom #FreeTofigYagublu and #TofiqYaqubluyaAzadliq was launched and many of the targeted activists mentioned in this story have been rallying behind the campaign. Similarly, a youth activist who is among the organizers of the September 9 rally in support of Yagublu, was also targeted online and blackmailed.
'Border with Azerbaijan being defined under threat of second war' – Armenian Ombudsman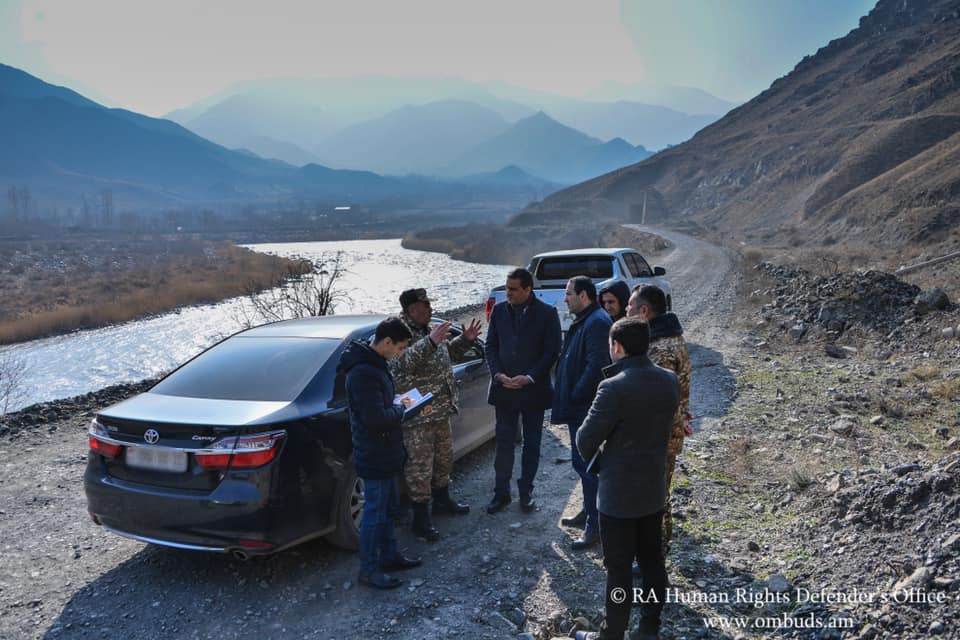 Armenian Ombudsman Arman Tatoyan believes that "the process of defining the state borders of Armenia with Azerbaijan is taking place in the conditions of obvious threats of war from Azerbaijan, which are made against the entire population of Armenia."
In addition, Arman Tatoyan declared the whole process illegitimate, as it is taking place with violations of human rights and international standards.
This is stated in letters with which he addressed the OSCE Chairman-in-Office, the Secretaries General of the Council of Europe and the UN, the Council of Europe and UN Commissioners for Human Rights, the PACE and OSCE PA Presidents, the ECHR President, PACE Co-Rapporteurs for Azerbaijan and Armenia.
What Armenia lost to Azerbaijan after the war
Karabakh: what awaits 'new' and 'old' refugees
"The President of Azerbaijan, like the President of Turkey, speaks of the entire Armenian people and the population of Armenia in the language of open threats of ethnic cleansing and genocide. The President of Azerbaijan, as well as Azerbaijani public figures, following his example, openly insult the dignity of the Armenian people, incite enmity on the basis of ethnicity (specific evidence is attached)," Tatoyan wrote on Facebook.
As a result, the Ombudsman writes, the process of defining the boundaries in specific settlements of the Syunik and Gegharkunik regions of Armenia has already led to gross violations of internationally recognized human rights and threatened people's right to life, physical integrity, and property rights.
The issue of the security of Armenian border settlements became acute after the second Karabakh war.
Now a new border is being defined here – on the basis of the administrative division of the Soviet era.
"The security of the state borders of the Republic of Armenia is threatened. The process is accompanied by violations of the requirements of the rule of law and has no legitimacy. Therefore, it must be immediately suspended or subjected to fundamental revision."
The letters of the human rights defender say that in the process of defining the boundaries, only mechanical approaches are used, which are completely unacceptable at the international level. It is about using the GPS and the map application of a private company Google:
"No internationally recognized standards are taken into account. There are no professional approaches at all, no commissions work, no preliminary inventory and assessment of people's needs, there is no appropriate legal framework. "
The Ombudsman emphasizes that Azerbaijani soldiers, "that is, armed people", are deployed in the immediate vicinity of the civilians of Armenia on interstate and intercommunal roads and even in the settlements themselves – by dividing sidewalks.
Each of the international organizations and partners, in accordance with their competence, the human rights defender sent separate letters with a detailed analysis and attached documents and other evidence.
Details of the situation in Syunik
As a result of the second Karabakh war, the Zangelan region of Karabakh, bordering on the Syunik region of Armenia, was transferred to Azerbaijan .
And the new border is drawn in such a way that the road between the cities of Goris and Kapan, Syunik region, crosses Azerbaijani territory in several places .
The protests in the region began from the moment when the mayor of Kapan, Gevorg Parsyan, announced the order of the Armenian Ministry of Defense until the evening of December 18 to vacate military posts near the city, located at "favorable heights".
The opposition of Armenia proposed to create another Russian base on the territory of Armenia, which "will help ensure the security of the Syunik region and the region as a whole."
In the north of Armenia in the city of Gyumri, 102 Russian military bases have already been deployed. In 2010, Russia and Armenia extended the agreement on the deployment of this base until 2044.
At the end of December, residents of Syunik blocked the roads and did not let Prime Minister Nikol Pashinyan into the region. They believe that the Armenian authorities do not protect their safety.
In early January, Ombudsman Arman Tatoyan visited Syunik. As a result of his visit and research, he said that as a result of concessions to Azerbaijan after the second Karabakh war, Armenia lost more than 2,000 hectares of territories and about two dozen houses. And the Azerbaijani authorities, in his opinion, must compensate for the damage to the residents of the Syunik region of Armenia.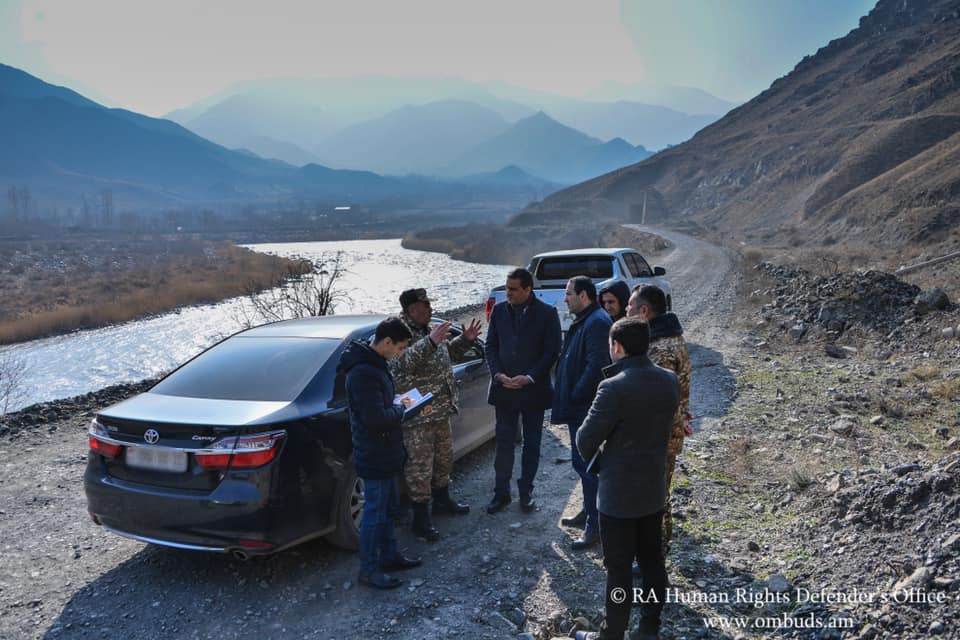 Schools reopen in Azerbaijan, but not for everyone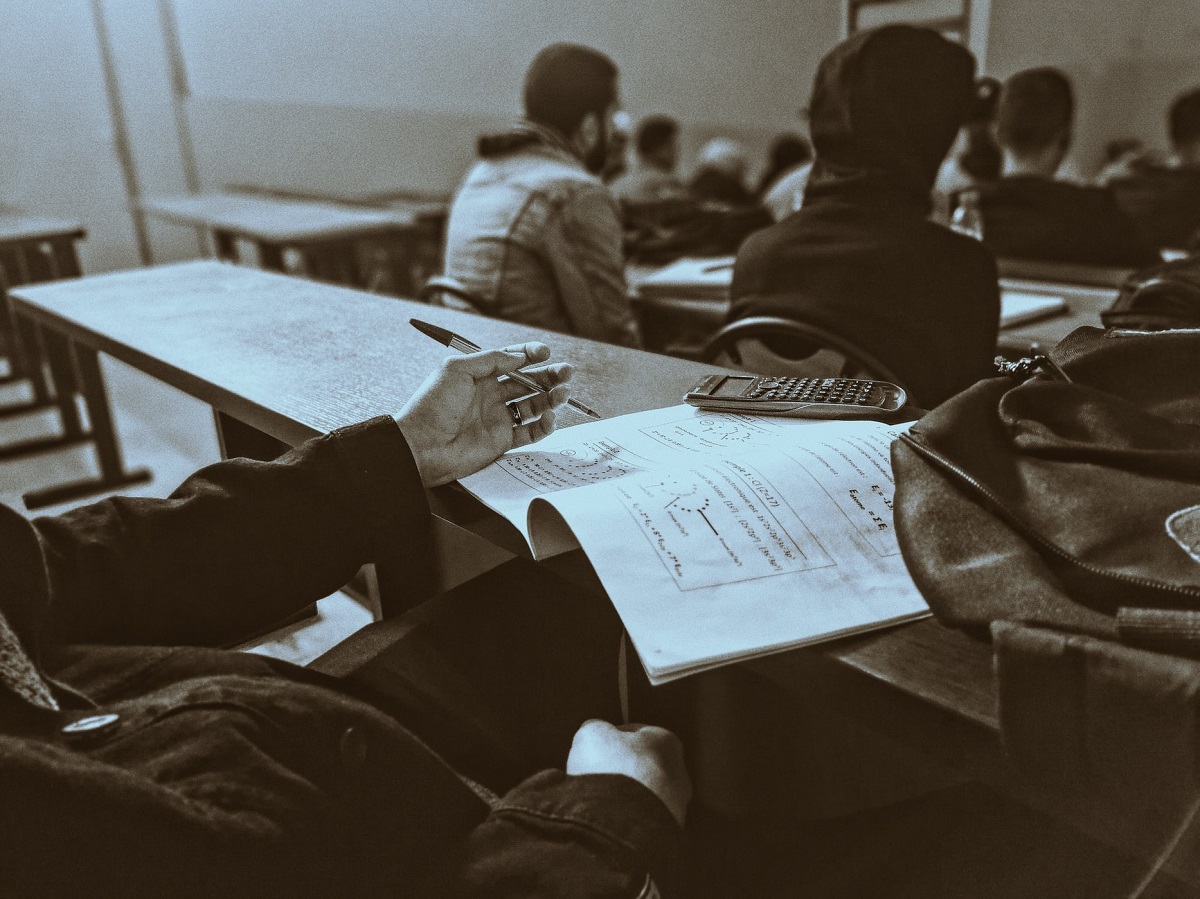 Full-time, in-person education in schools will resume in Azerbaijan on February 1.
So far, this will only apply to primary school students. But what about high school and university students? Can university students hope for lower tuition fees? The Minister of Education of Azerbaijan answered all of these questions.
During and after the war: where and how did Karabakh schoolchildren study
Minister of Education of Azerbaijan Emin Amrullayev announced a gradual reopening of schools in the country after four months of lockdown.
Primary school students will be taught in person, in schools three times a week. On the remaining days, the teaching will be done online.
The same principle was introduced at the beginning of the school year – on September 15, 2020. However, a month later, it was decided to move to distance learning, due to the increase in the number of confirmed COVID-19 cases.
High school students and college students were never allowed to attend lessons or lectures. For them, the lockdown has been going on since March 2020.
Lockdown may return
A return to full-time, in-person learning is planned in several stages. An immediate return to the traditional education process for all could lead to a more rapid spread of the COVID-19 infection, Minister Amrullayev said.
"Should this happen, we would have to reintroduce the lockdown", Amrullayev added.
What about older students?
During the first two weeks of February, a decision will be made on the educational process in universities and high schools.
"There is still no metro in Baku. A lot of older students, as well as teachers, use this particular type of public transport".
Thus the minister of education argued for the postponement of the final decision.
Vaccinating teachers
The Ministry of Education has prepared lists of teachers who will be vaccinated in the first round.
16,698 teachers will be vaccinated in Baku, and 32,600 in the regions.
The high cost of tuition fees
The minister touched upon the high cost of tuition fees in universities.
This question from time to time becomes a topic of discussion on social media, with users demanding lower tuition fees due to the ongoing quarantine.
Their arguments are simple: they study online, university spending has fallen sharply, and the income of students' parents has also dropped.
Minister Emin Amrullayev said that the average annual tuition fee in Azerbaijani universities is 2,500 manat [1,470 US dollars].
"Even in comparison with universities in other countries of our region, this is not such a large amount", the minister stressed.
The minimum wage in the country is 250 manat [147 US dollars].
'Will I ever get married?' – Azerbaijan's Covid-19 wedding ban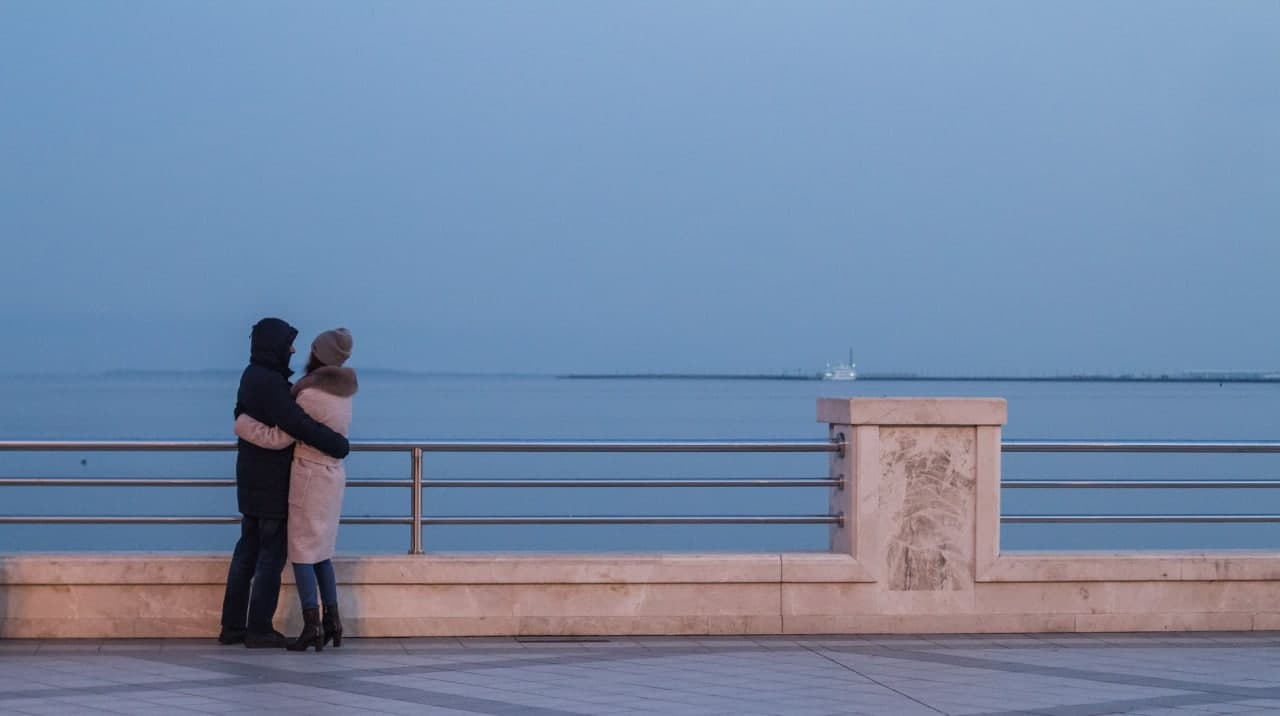 Azerbaijan has banned public events, including weddings, starting March 14, 2020.
Weddings have already been banned in the past 10 months. Now, many couples have no choice but to wait for the day when they can get married.
How coronavirus changed the lives of 6 women in Georgia's Marneuli
Azerbaijan's new subsistence level – one pair of socks every 75 days
One woman waiting for the date of her wedding, Lamia Abdulkerimova, told JAMnews about the difficulties she has to face.
According to her, according to Azerbaijani traditions, marriage without a wedding is not welcome. Because before the wedding itself, you have to go through several stages: betrothal, pre-wedding traditions, collecting dowries, etc.
"Believe me, families keep lists of everyone who donated how much money at the wedding, how many people from a particular family came to the wedding, how many tables were occupied, whether the costs of each separate table paid off," says Lamia.
She adds that despite the main role of parents in matters of weddings, everyone wants something special for themselves on this day, which happens once in a lifetime:
"Sooner or later, the quarantine will end, we are waiting for this, there is no hurry. Those who can't wait are in trouble or have been engaged for quite some time. Their plans for the wedding did not come true. But this does not mean that they will not get married. Even if there is an official marriage, after the wedding halls start working, many of these couples will get married. Even if they themselves do not want it, the relatives will demand a wedding."
Lamia Abdulkerimova has been engaged for over six months. During the days of quarantine, they organized a betrothal ceremony with the participation of only the closest relatives. But for the engagement ceremony, they are waiting for the quarantine regime to be relaxed.
"We can say that we have no time left. If there is no engagement before spring, then in the summer my fiancé must go into the army. So we will have to wait another year. And after the army, there will probably be no need for betrothal, and we will immediately have a wedding. I hope that at least until then, the pandemic will end and everyone will be released."
Divorce rates are on the rise
The quarantine period is not easy for couples, not only because of the "official" component, but also purely psychologically. They cannot meet, spend time together, as a result of which over the past 10-11 months many couples have separated. Along with this, the number of divorces has increased.
According to official statistics, 32,437 marriages and 13,349 divorces were registered in Azerbaijan in 2020. In other words, more than 40% of all married people got divorced. This is a very large figure for Azerbaijan.
From the point of view of young people, Lamia notes that quarantine has a bad effect on their state of mind and leaves a mark on each of them.
"Because of nerves and stress, we fight with everyone. Naturally, there is a partner among those with whom we fight. Many of my family friends divorced during the quarantine period. There is nothing to blame them for, everyone is already tired. To summarize the topic, I do not want to get married in such a situation. This is a once-in-a-lifetime event and should be special for me."
Lamia also added that many families in Azerbaijan do not like being in debt to anyone, and do not like when someone owes them. Everyone wants to give their debt for the weddings in which they took part: "This is so from time immemorial."
Even musicians are protesting
The fact that, despite repeated easing of the quarantine regime, the ban on weddings remains in force, has led to a protest from the musicians. Note that weddings are the main earning point of most musicians in Azerbaijan.
The Azerbaijani jazz musician who refuses to own a phone or talk to the media
Singer Elnara Khalilova wrote on her Facebook page:
"At this rate, weddings will be allowed in the month of maharram, and no one will be able to get married again." [The month of maharram is considered a mourning month and the majority in Azerbaijan during this period do not organize any serious events – JAMnews.]
Singer Niyam Salami also expressed his protest over the quarantine:
"We cannot pay rent. People are dying of hunger. What should singers do? I don't know where to run. How can we live while living on this land?!"
Punishment for a wedding
Despite all the bans, some Azerbaijanis still decided to hold weddings and were punished for it.
They were fined in accordance with a special article of the Code of Administrative Offenses.
Outrage in Azerbaijan as former presidential aide throws wedding despite coronavirus pandemic
One of the biggest scandals of 2020 in Azerbaijan was also related to a wedding. The wedding of the granddaughter of the former head of the presidential administration of Azerbaijan, Ramiz Mehdiyev, ended with the arrest for 15 days of his son-in-law, former deputy Ilham Aliyev.
After some time, Ramiz Mehdiyev also left his post.