"They answered so rudely, as if I was begging" – how the pandemic has affected traders in Azerbaijan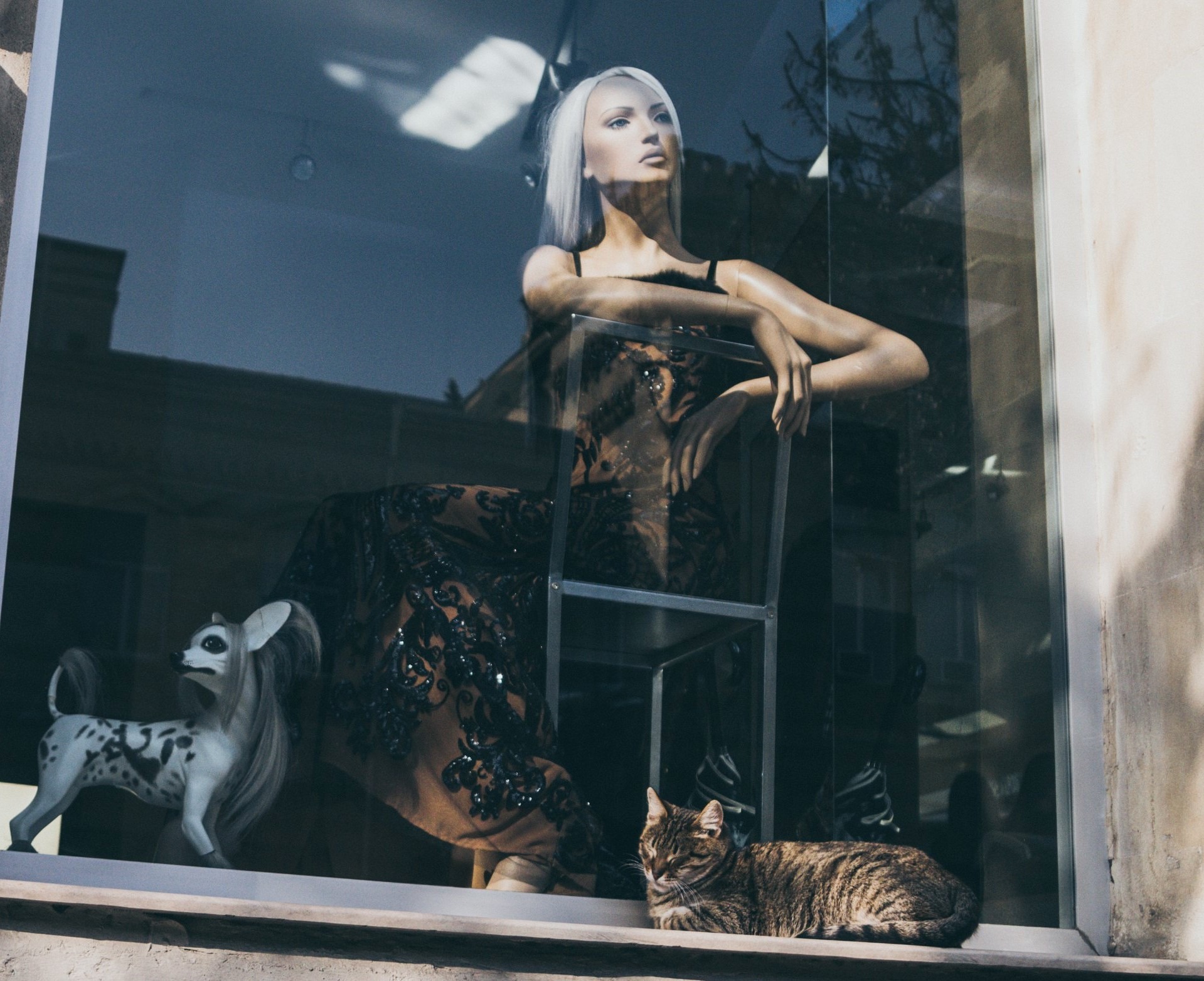 Due to the quarantine regime in Azerbaijan, most commercial facilities – cafes, restaurants, shops, shopping centers – have closed. Tens of thousands of people working in the service and trade sectors found themselves on forced leave for an indefinite period and with unclear futures.
One of them is Vagif, a curator of a network of fashion boutiques in Baku.
According to official data, as of April 8, 717 cases of coronavirus infection have been recorded in Azerbaijan. 8 people have died, 44 have recovered.
"It all started on March 12-13, when the shops were still working. Usually in the middle of the month we send a request for advances – it was not granted. And when I called the main office to find out the reason, they answered me so rudely, as if I were begging, and not asking for my own salary."
"A few days later, several sellers were sent on vacation at their own expense, because there were fewer buyers. And on March 18 they called everyone and told us to write statements and go on unpaid leave for a month. They didn't say anything about money at all – neither about an advance, nor about paying for the days already worked.
It was clear to all of us that this was illegal, but we did not object. As they say, HR will always find a way to fire you, and nobody wants to lose a job.
"I live with my retired mom, I have a lot of loans – that is, the prospect of being left without money has really strained me, to be honest. And by the way, not a single bank has yet to freeze loans. Only a few electronics stores did this.
"So, about March 24, we were again called to the office and paid for 14 days work (although we worked 18 days).
"And on April 2, we got the rest of our salary for March on our cards, but presented it as an advance for April.
"In general, no one understood anything, and no one is explaining anything to us.
The fact is that store employees, in addition to their salaries, also count on commissions. These percentages are a significant part of our income, and now they are gone. And we all worry about what will happen at the end of April. It seems that the state has obliged employers to pay wages during this period. But we are sure that if the tax service does not follow up with this, they will not give us anything."
Meanwhile, the Ministry of Economy reports that the state is ready to pay part of the salary to employees who have an employment contract. To do this, the employer, whose business has suffered from the current situation, must submit an application, and part of the wages paid to employees will be transferred to their bank accounts. Payments are supposed to start this week.
Azerbaijan has introduced a strengthened quarantine regime.
The metro, parks and squares have been closed; the activities of most enterprises, organizations and institutions have been suspended as well.
A restriction has been introduced on the movement of citizens – in order to go out, everyone, except for workers in certain areas, must send a special SMS and get permission from the authorities.
Quarantine violators are fined.
Although the country has not yet officially declared a state of emergency, which, in fact, makes all of these measures illegal.
The authorities promise to pay compensation to the amount of $112 to those who lost their jobs due to all that is happening.
The post "They answered so rudely, as if I was begging" – how the pandemic has affected traders in Azerbaijan appeared first on English Jamnews.
Customs arrests, increased food prices, and ECHR admissions
The week of 17-21 May saw detained officers, an increase in food prices, and ECHR's admission of legal complaints related to the Nagorno-Karabakh conflict and Azerbaijan's failure in fighting corruption.
Detained officers
At the beginning of this week, the Prosecutor General`s office conducted an operation at the state customs committee in Baku. A number of officials were reportedly detained.
The spokesman of the Prosecutor General's Office told Meydan TV that officials were caught accepting bribes. While this cannot be further verified, many corruption-related arrests have been taking place in lower-level state agencies. While corruption is rampant in the country, whether or not these arrests are indeed due to bribery or are political in nature is unclear.
Food prices in Azerbaijan have increased.
Source: https://ekonews.az/
Increase in food prices
In the first quarter of 2021, the Producer Price Index (PPI) in Azerbaijan increased the most among the Commonwealth of Independent States (CIS) countries. According to the State Statistics Committee of Azerbaijan (SSC), inflation between January and April 2021 was 4% higher than between January and April 2020, and food prices rose by 4.7% percent.
Economist Gubad Ibadoglu links the increase to the price rise for gasoline and water at the beginning of the year. He also believes that a hike in prices of imported goods, transportation costs and custom duties also played a big role in the situation. According to Ibadoglu, this means that prices will continue to rise.
ECHR admits legal complaints on the Nagorno-Karabakh conflict.
Source: ECHR
ECHR's admits legal complaints on the Nagorno-Karabakh conflict
The confrontation between Azerbaijan and Armenia is now moving to the legal level. The European Court of Human Rights (ECHR) has ruled that complaints submitted by Azerbaijan and Armenia against each other are admissible.
Azerbaijan appealed to the ECHR in January, charging Armenia for its human rights violations during the Nagorno-Karabakh war. Azerbaijan submitted its complaints in three different sections. On the other hand, the Armenian government also filed a complaint against Azerbaijan in February, claiming that Azerbaijan violated the right to life, the right to freedom, as well as a number of other conventional rights. After mutual complaints, the ECHR reviewed them and decided to pursue further proceedings.
The ECHR believes that the situation in Nagorno-Karabakh has led to serious violations of the The European Convention on Human Rights. The court called on Azerbaijan and Armenia to refrain from taking any action, including military operations that violate the rights of civilians. The court also called on the countries involved in the conflict, including Turkey, to fulfill their obligations under the Convention.
It is expected that the ECHR will not make any decisions on territorial issues in order to prevent the court from becoming an arena for ideological struggles between Armenia and Azerbaijan. In general, the ECHR's actions should be seen as a reminder to both parties to honor their international human rights obligations, even in times of conflict.
GRECO
Source: GRECO
GRECO's Report
According to the report published by Council of Europe's anti-corruption body GRECO this week on Wednesday, Azerbaijan failed to fulfill recommendations to fight corruption.
The report stated that, "only a modest progress can be noted in the implementation of the recommendations addressed to Azerbaijan within the Fourth Evaluation Round. Fourteen out of twenty-one recommendations have been implemented satisfactorily, four recommendations have been partly implemented and three recommendations remain not implemented".
Permanent solution in Karabakh could make Russian military presence unnecessary – Expert
US Deputy Assistant Secretary of State for the Bureau of European and Eurasia Affairs George Kent made a speech at an online seminar hosted by Turkish Heritage Organization in Washington.
In his speech, he talked about the current situation around the Nagorno-Karabakh conflict.
He said Russia was trying to keep the conflict around Nagorno-Karabakh, and not to settle it.
He expects the Azerbaijani government to increase dissatisfaction with the presence of Russian peacekeepers in Karabakh.
George Kent also quoted the Deputy Foreign Minister of Georgia: "This is the situation that happened in Georgia in 1998. Azerbaijan will be in the situation that Georgia faced in 2008. Then it will come to the current situation emerging in our country."
It means that Georgian scenario could happen in Nagorno-Karabakh in the near future.
It should be noted that when Georgia, in the year of 2008, was involved in the military confrontation with Russian forces in its sovereign territories – South Ossetia and Abkhazia, it brought about severe and sturdy consequences. As a result, Russia occupied South Ossetia and Abhhazia.
Kent added that Russia is trying to take advantage of the Karabakh conflict by manipulating it and preventing Azerbaijan and Armenia from moving forward.
Speaking to Eurasia Diary, Patrick Walsh, Irish historian and political expert, commented on general thoughts about the role of Russia in the future settlement of Nagorno-Karabakh conflict. As well, in his comments he touched upon the US and Turkey cooperation in ensuring peace and stability in the South Caucasus.
According to him, the domination of the South Caucasus region is a one of the priorities in the geopolitical interests of Russia.
"Moscow is mainly concerned over the stability of this region and is no longer able to dominate it, like it did in Soviet and Tsarist times. Like all Great Powers it has geopolitical interests and will exert them in any way it can," he said.
Walsh pointed out that Azerbaijan now has the task of managing the Russian presence in order to utilise it as a positive force in holding Yerevan to the settlement.
"President Aliyev has demonstrated great understanding and skill in doing this so far. He has not underestimated Russia in the same way as the Armenians did. Handling Russia is a big challenge but there is nobody better qualified to do it," he stressed.
According to some experts and politicians, the possibility of Georgian scenario could occur in Nagorno-Karabakh in the near future.
However, Walsh rejected all these claims and said it is impossible for Georgian scenario to happen in Nagorno-Karabakh.
"Georgia is a different case. The Rose Revolution ruptured Russia-Georgian relations. The focus of Saakashvili was Georgia's admission to NATO and it received US military assistance. Moscow saw this as a US foothold in the South Caucasus and used the conflict in South Ossetia to warn the Georgians off. Azerbaijan's relationship with Russia is entirely different. It is based upon being a strong independent nation having good relations with a neighbour. Two qualities that Moscow respects," he stressed.
In addition, touching upon the cases of Russian threat in Nagorno-Karabakh, Irish expert noted that the only positive development in the region could persuade Russia to leave.
"Russia cannot be defeated militarily so the task is to ensure that it is persuaded to leave Karabakh when its positive work is done. This can only be achieved politically by the development of a permanent solution in the region that makes a future Russian military presence unnecessary," expert said.
When it comes to the role of the US and Turkey in the South Caucasus, Irish expert stressed that the US-Turkey cooperation could contribute to peace and stability in the region.
It should be noted that a number of US generals appreciated Turkey's role in the Second Karabakh War and the ceasefire process. In their opinion, the United States and Turkey could cooperate in the process of stabilization in the region of the South Caucasus.
" The US and Turkey could play a positive role and could contribute to peace in the region. However, US/Turkish relations are not good at present and the Armenian Diaspora is a poisonous element that disables the US in exerting influence in the Turkic world. The US has much to gain in re-establishing good relations with Turkey and a more positive US economic contribution to peace and prosperity in the region is long overdue," he added.
by Yunis Abdullayev 
Turkey may suspend ties with UAE over Israel deal, Erdogan says
Turkey is considering suspending diplomatic ties with the United Arab Emirates and withdrawing its ambassador over the Gulf state's accord to normalize ties with Israel, President Tayyip Erdogan said on Friday.The Turkish foreign ministry said history would never forgive the UAE's "hypocritical behavior" in agreeing such a deal, which recasts the order of Middle East politics.Under the U.S.-brokered deal – the first between Israel and a Gulf Arab state – the Jewish state agreed to suspend its planned annexation of areas of the occupied West Bank which Palestinian leaders have denounced as a "stab in the back" to their cause."The move against Palestine is not a step that can be stomached," Erdogan told reporters after Friday prayers."Now, Palestine is either closing or withdrawing its embassy. The same thing is valid for us now," he said, stating that he'd given orders to his foreign minister."I told him we may also take a step in the direction of suspending diplomatic ties with the Abu Dhabi leadership or pulling back our ambassador," he added. Download the NBC News app for breaking news and politics The Turkish Foreign Ministry had earlier said Palestinians were right to reject the deal in which the UAE betrayed their cause."History and the conscience of the region's peoples will not forget and never forgive this hypocritical behavior," it said. "It is extremely worrying that the UAE should, with a unilateral action, try and do away with the (2002) Arab Peace Plan developed by the Arab League."Turkey has diplomatic and trade ties with Israel, but relations have been strained for years.In 2010 Israeli commandos killed 10 Turkish activists trying to breach a blockade on the Gaza Strip, which is ruled by the Palestinian Islamist movement Hamas.The deal makes the UAE the third Arab country to establish full relations with Israel, after Egypt in 1979 and Jordan in 1994.
Read More