Azerbaijan's economy before and after the pandemic – what to expect and what to be afraid of? Interview with economist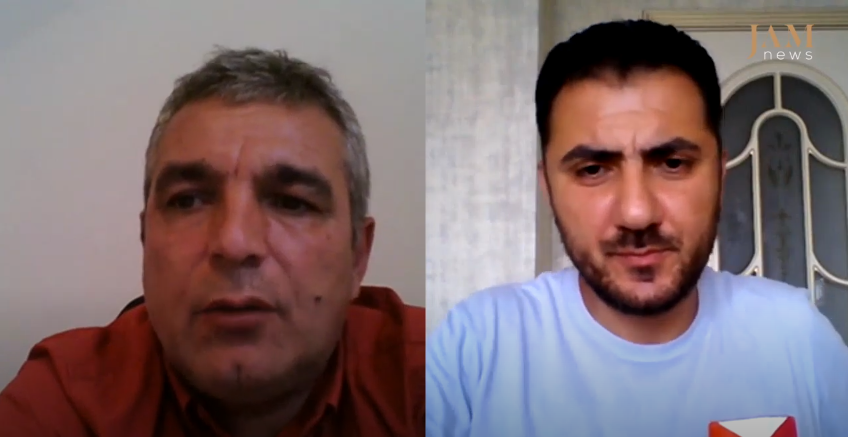 Azerbaijan has instituted strict quarantine measures until at least July 5 in several large cities.
The government explains this with an increase in the number of infected and dead from the coronavirus COVID-19. Every day about 500 new cases of infection are detected in the country and 6-7 people die.
One of the issues that most concern Azerbaijanis is the impact of the pandemic on the economic and social spheres. JAMnews spoke with the executive secretary of the opposition Republican Alternative Party, economist Natiq Jafarli, about this issue.
Two types of economic impact of the pandemic
Jafarli says the pandemic can be detrimental to the economy on two "fronts".
The first is the fall in oil prices. At the end of May, the average price of Azerbaijani oil was about $40 per barrel, while the budget had been put together using an average price of $55.
This negatively affects the flow of currency into the country and the indicators of microeconomics.
"Official data show a contraction in the economy of 1.8%. But it seems to me that, in fact, this percentage is higher. "
Secondly, the economy has been completely suspended.
"70% of the country's population lives in cities where quarantine has been imposed. And the main economic activity also takes place in these regions. Baku and Absheron region are the locomotives of the Azerbaijani economy."
When the strict quarantine regulations were first announced, the Minister of Economy said the country was losing 150 million manat daily.
"When quarantine was first announced in big cities, assistance packages for both the public and business were also announced. These packages were provided until June 1. During this period, the salaries of 308,000 people were paid through various channels and certain tax concessions were made. And 600,000 people received 190 manat in social assistance. But although strict quarantine measures were announced twice for two days in the first two weeks of June, no assistance was offered to citizens or business."
In cities where quarantine was introduced until July 5, 190 manat will be paid to citizens in need.
Although quarantine has been announced in only a few cities, the activities of some areas are limited and suspended throughout the country. In addition, if a person is poor and legally entitled to social assistance, but he is registered in a region where there is no quarantine, then he will not be able to receive these 190 manat.
Jafarli believes that the basis should not be taken as legal registration, but the actual place of residence of citizens. For example, if a person is registered somewhere in the province, but currently lives in Baku, he must receive social assistance.
"According to my calculations, this time 350,000 people will get help"
Jafarli adds that no business support has yet been announced.
"The damage done to the economy and business has not yet been calculated. Two parallel packages were adopted in Georgia, and even in Russia: one to eliminate the consequences of quarantine itself, and the second to develop business in the post-quarantine period."
Tax breaks for a company with zero profit?
"The tourism sector, declared a priority by the government, is completely paused. Accordingly, the profits of workers in this area are also at zero. And the state is making tax concessions to zero-income companies. But this is illogical, given that tax is formed from profits."
Jafarli says that the Azerbaijani economy is not ready for the post-pandemic period. Because programs related to this have not been adopted, discussions have not been held. In world practice, in order to re-launch the wheels of the economy, they increase demand and issue long-term loans to businesses at a very low credit rate.
Jafarli says that over the past four months, people who do not have a stable income and have spent all their savings go to the bank. As a result, deposits of Azerbaijani banks decreased. And this is also a serious problem of the post-pandemic period, because if people do not have money, there will be no consumption. And this will negatively affect the turnover of goods, and the volume of goods brought into the country will decrease.
The economist adds that no steps have been taken in connection with loans.
"Both citizens and businesses continue to accrue interest on loans. Soon we will witness a serious increase in the number of problem loans, and in September-October the banking sector will be covered by another wave of crisis. The only hope of the government is that the price of oil can rise again."
But Jafarli argues that relying on the price of oil is a good strategy, because in the event of a "second wave" of the pandemic, the demand for oil can drop and world oil prices can drop to $20-30.
The post Azerbaijan's economy before and after the pandemic – what to expect and what to be afraid of? Interview with economist appeared first on English Jamnews.
Residents in the village of Banka in Azerbaijan say they lack basic water supplies for themselves and their animals after water in the Kura River dropped and became contaminated with salt water from the nearby Caspian Sea. Experts believe farming, a major hydroelectric plant upstream, and climate change could be to blame.Read Original Article here by RFERL
Citizens of Baku to remain stuck at home? No info on future as last day of strict quarantine approaches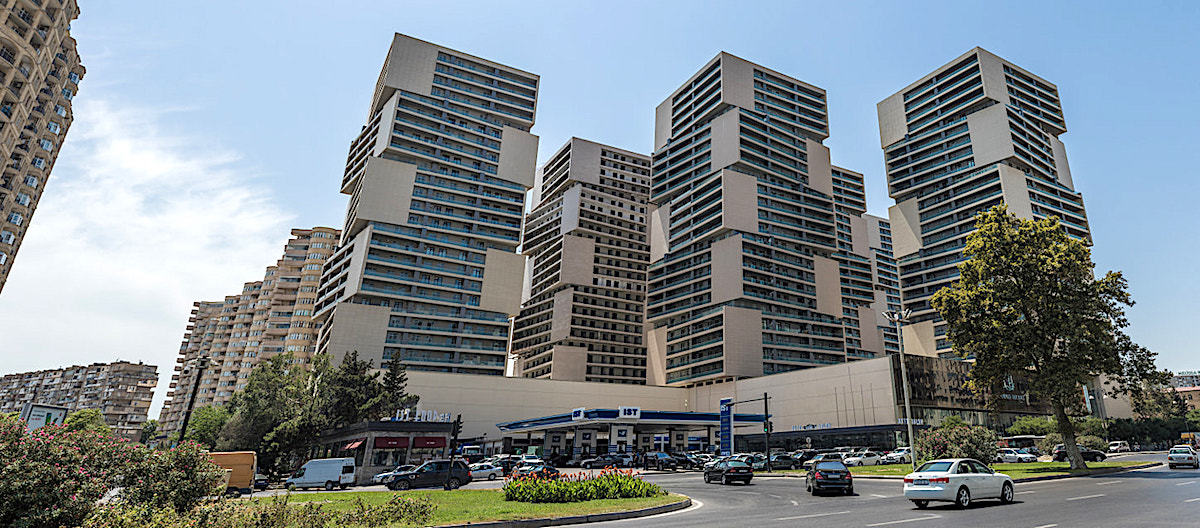 As of August 3, citizens of Baku and 14 other cities and regions in Azerbaijan have spent six weeks living under a strict quarantine regime due to the coronavirus.
Since June 21, people have been allowed to go outside for three hours a day after receiving SMS permission from the authorities, and all stores are closed, excluding grocery stores and pharmacies.
Public transport is not running on Saturdays or Sundays.
The authorities' most recent decision states that the quarantine will end at 6 am on August 5. However, no statement has been released about lifting the quarantine, and there is a growing fear that it may be extended.
• One in five deaths in Iran caused by coronavirus, critical situation in Tehran
• Stuck abroad and unable to return to Azerbaijan — a blessing or a curse?
Within the past three weeks, there were several times when the quarantine was scheduled to be lifted, but was instead extended. But the authorities had issued a statement informing citizens ahead of time.
Azerbaijan continues to celebrate Eid al-Adha, and August 4 is the first working day after the holiday.
MP of the Milli Mejlis Musa Guliyev reported some positive news:
"The roads between cities and regions will reopen, the metro will start running again, and people will be able to leave the house without SMS permission. But at the same time, we musts not forget that the epidemic is still going on and we must adhere to safety measures."
However, people on social networks have more to say about the pessimistic forecast of the chief infectious disease specialist Jalal Isaev.
He said that the authorities may extend the strict quarantine for several more weeks in order to bring the number of new cases a day down into the double digits.
Over the past 24 hours, 286 new cases have been reported in Azerbaijan, bringing the total since the beginning of the epidemic to 32,443 cases. Eight more people have died, bringing the total in Azerbaijan to 462. 27,113 people have recovered.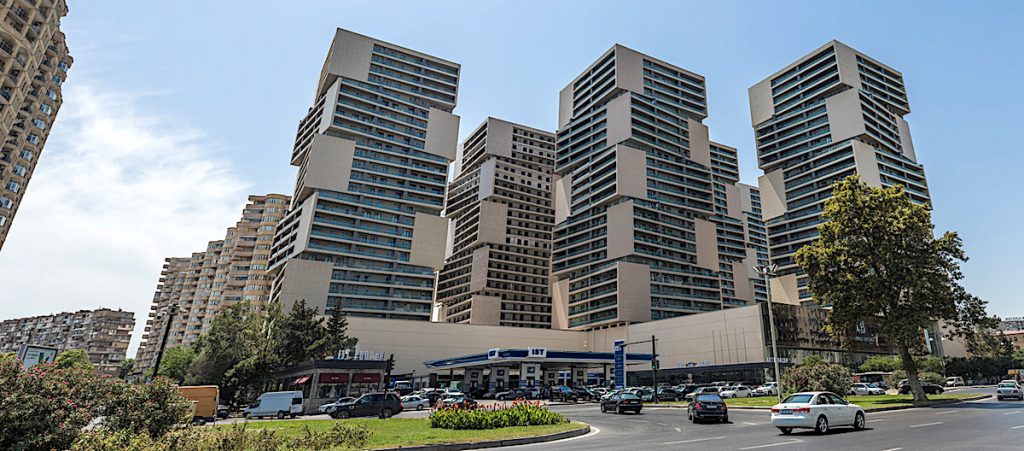 The post Citizens of Baku to remain stuck at home? No info on future as last day of strict quarantine approaches appeared first on English Jamnews.
Azerbaijani Ombudsman denies death of political prisoner. New reports of torture in prisons. Updated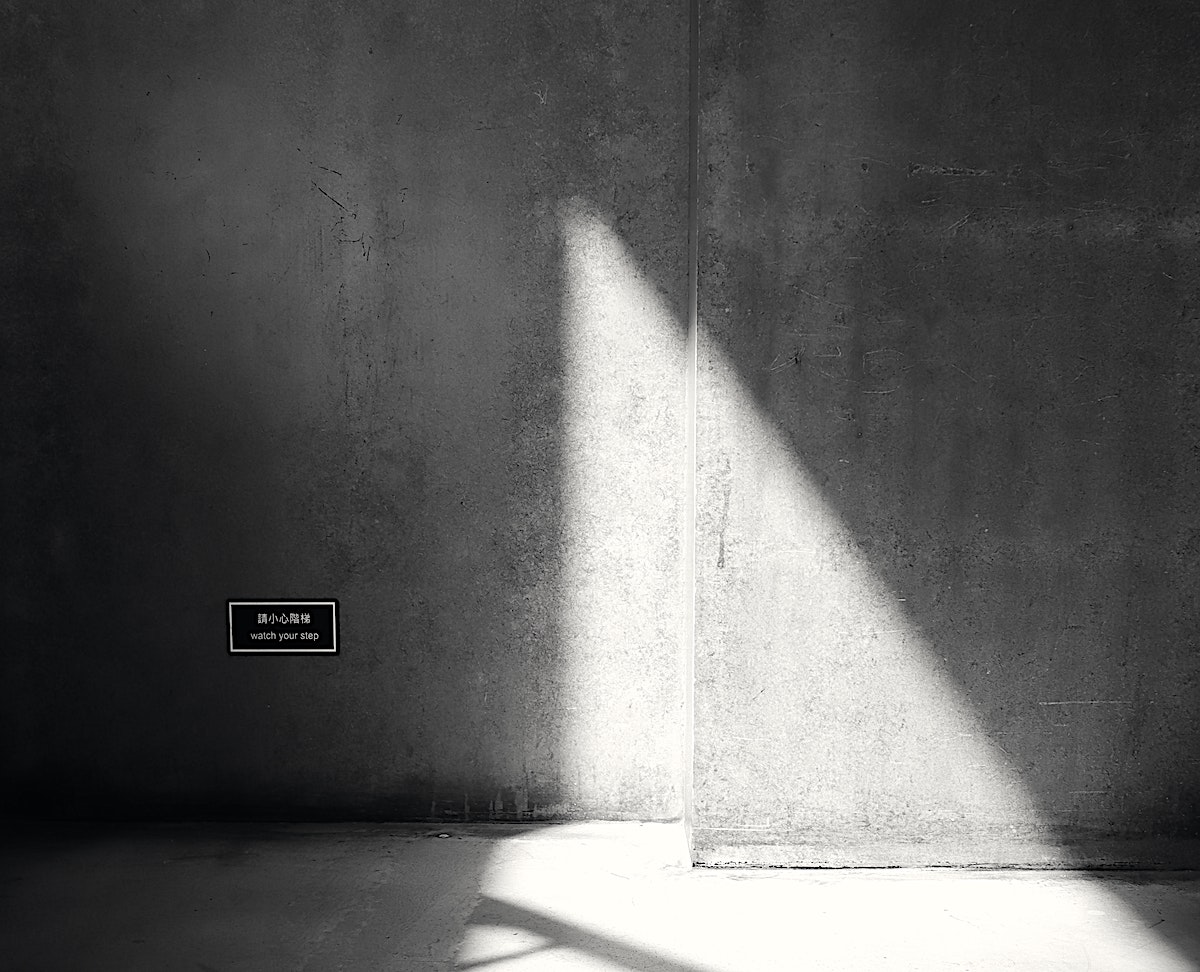 12.00 / August 2
It remains unclear whether Azerbaijani political prisoner Fuad Qahramanli, a board member of the opposition Popular Front Party of Azerbaijan, is alive or has died in prison.
On the evening of August 1, information about his possible death from torture appeared on social media [more in the report below]. Then, former prosecutor Rufat Safarov denied this message on his Facebook page.
"The head of the department for the prevention of torture of the Azerbaijani Ombudsman's Office, Rashid Rumzadeh, said that Fuad Qahramanli is alive," Safarov wrote with reference to lawyer Bahruz Bayramov.
The lawyer was promised that on Monday, August 3, they would try to arrange a meeting with Qahramanli.
• At least 40 prisoners infected with coronavirus in Azerbaijan, including one political prisoner
• "Living in Azerbaijan is my right", journalist Afgan Mukhtarli, former prisoner of conscience, talks to JAMnews about plans for the future.
Rufat Safarov, in the same post, critically noted that the ombudsman's staff should have visited the prisoner after the alarming messages on social media and provided reliable information to his family and friends.
Instead, they postponed the issue for several days.
With the hope that Fuad Qahramanli is still alive, opposition blogger Bakhtiyar Hajiyev also writes:
"I appealed to the Ombudsman about the state of Qahramanli. About half an hour later, I was informed that he was alive and that he was currently in the Kurdakhan detention center. It is reported that his condition and conditions of detention are good.
The issue is now under the personal control of Ombudswoman Sabina Aliyeva. I look forward to a solution to the issue of organizing meetings between prisoners and their families and lawyers."
There is very little information on the state of political prisoners in Azerbaijan's prisons as a whole.
Blogger Nihad Huseyn wrote on his Twitter that opposition activist Seymur Akhmedov was able to send a letter from prison to his loved ones, in which he reported being tortured daily and beaten.
Akhmedov, like Qahramanli, was detained among 45 opposition activists for participating in a rally in Baku in support of the army on the night of July 15.
Riots in Baku after bodies of those killed on border with Armenia brought back home
Several thousand protesters in Baku broke into parliament and demanded to start a war with Armenia, but were expelled with tear gas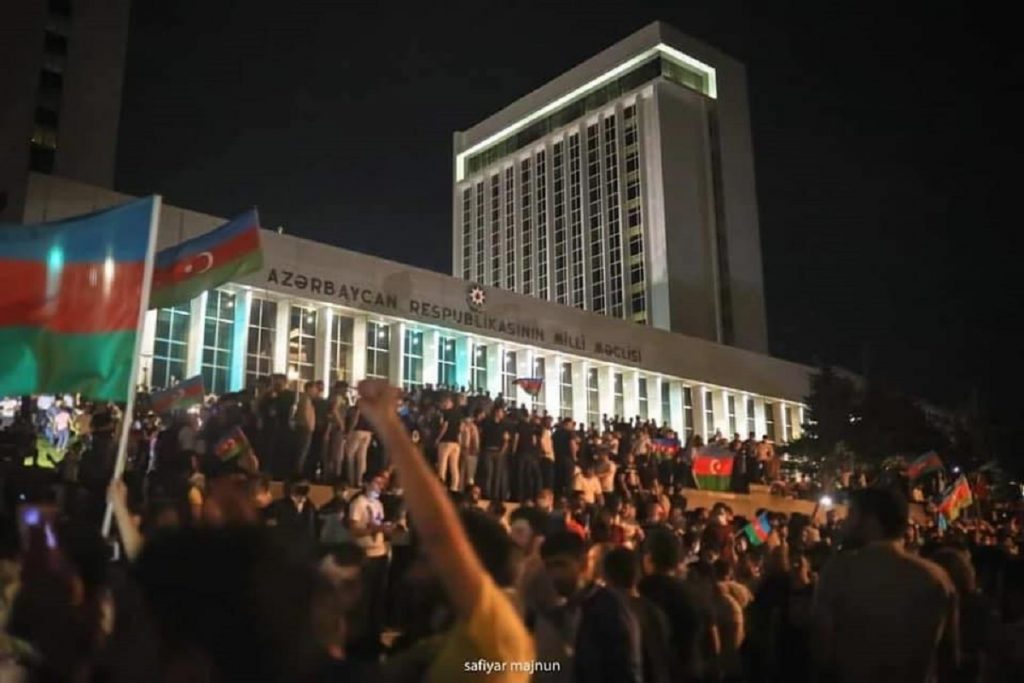 "Seymur Akhmedov writes that … a man in civilian clothes beat him for hours in the building of the Narimanov district police station," blogger Nihad Huseyn said.
19.00 / August 1
Political prisoner Fuad Qahramanli may have died from torture in a Baku prison on August 1, local social media write. There is no official confirmation or evidence yet.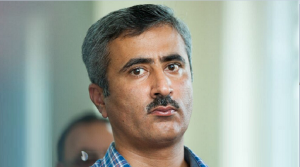 Fuad Qahramanli is one of more than 45 members of the opposition Popular Front Party of Azerbaijan who were detained after the July 15 rally in Baku in support of the army.
"Ilham Aliyev [President of Azerbaijan], if something happens to the people you have arrested, you are responsible for it," his ex-wife Zumrud Yagmur wrote on her Facebook page.
While no official confirmation has been given, a number of messages to effect have been published, amongst others by well-known investigative journalist Khadija Ismail:
"Various sources say that PFPA executive director Fuad Qahramanli was tortured. There is also information that he is dead. Lawyer Bahruz Bayramov was not allowed to see him from the moment of his arrest.
"Two other party members, Baba Suleiman and Seymur Akhmadov, were also severely tortured and threatened with rape. Baba reportedly agreed to sign false statements against party chairman Ali Karimli after being tortured.
"We try to check the reports. Lawyers are not allowed to see their clients, and there is no effective mechanism against torture in Azerbaijan."
Azerbaijani bloggers have recently begun to conduct a daily report in two areas: statistics on coronavirus and the number of oppositionists detained by the authorities.
The 45 opposition activists who were recently arrested were initially charged with illegal protests during the rally in support of the army on the night of July 15.
However, the charges then escalated, and some of the detainees are now charged with 'attempting to overthrow the government'.
The post Azerbaijani Ombudsman denies death of political prisoner. New reports of torture in prisons. Updated appeared first on English Jamnews.