Idle Threat? Azerbaijan's Hint At Missile Strike On Armenian Nuclear Plant Increases Tensions
Idle Threat? Azerbaijan's Hint At Missile Strike On Armenian Nuclear Plant Increases Tensions
Azerbaijan dramatically escalated tensions amid its border battle with Armenia this week with an implicit threat to bomb the region's only nuclear power plant and unleash "great catastrophe" on Armenians.
The July 16 warning drew outrage from Yerevan and deepened concerns that the worst violence in four years between Azerbaijan and Armenia, who are technically still in a war begun in the late 1980s, could quickly spiral out of control.
At least 16 Azerbaijanis and Armenians have died in the fighting near a northern section of their internationally recognized border that has included heavy artillery, tank, and drone attacks since it began on July 12.
Yerevan and Baku routinely threaten and accuse the other of provocations that have killed dozens of people in recent years, many of them civilians, with neither side willing to back down publicly for fear of being viewed as weak in the more than 30-year-long standoff.
Embed share
Embed share The code has been copied to your clipboard. width px height px
The URL has been copied to your clipboard
No media source currently available
The strategic or tactical aim of either side in contributing to this week's violence is unclear.
But the reframing of the current flareup to include a missile attack on a Soviet-built nuclear plant — a move that could massively increase the death toll and set off a Chernobyl-like fallout in the region and beyond — took many people by surprise.
"The Armenian side must not forget that our army's state-of-the-art missile systems allow us to strike the Metsamor nuclear plant with precision, which could lead to a great catastrophe for Armenia," Vagif Dargahli, the Azerbaijani Defense Ministry spokesman, said on July 16, hours after hostilities had resumed following a one-day lull.
There was speculation that the Armenian side had first hinted it might somehow strike a civilian target – such as the Mingachevir Dam — but there was no evidence of any official making such a threat, according to RFE/RL's Armenian Service.
The Armenian Foreign Ministry quickly condemned Dargahli's remarks as a "manifestation of state terrorism" that "reflects Azerbaijan's genocidal intentions."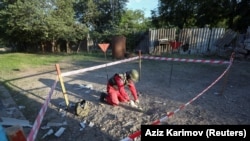 Armenians are particularly attuned to the import of references to genocide in light of the mass killing of around 1.5 million ethnic Armenians in the World War I-era by Ottoman Turks.
"With such statements, Azerbaijan's leadership acts as a menace to all the peoples of the region, including its own people," the Armenian Foreign Ministry said in a statement.
There are some 3 million people living in Armenia.
The Metsamor Nuclear Power Plant lies just a few kilometers from cities with tens of thousands of people and 35 kilometers from the Armenian capital, Yerevan, and its 1 million inhabitants.
The plant supplies more than one-third of the country's energy needs.
Memories are fresh in the minds of Armenians and other former Soviet citizens of the disaster at the Chernobyl nuclear power plant in 1986 in what is now Ukraine.
When the Soviet Union was on the verge of collapse in the late 1980s, Armenia and Azerbaijan erupted in conflict over a heavily ethnically Armenian region of the Azerbaijani Soviet republic called Nagorno-Karabakh.
The full-scale fighting that began in 1992 is estimated to have killed around 30,000 people – many in brutal ethnic cleansing — and uprooted hundreds of thousands more.
The most intense fighting ended with a cease-fire in 1994 that left ethnic Armenians in control of Nagorno-Karabakh and surrounding regions and failed to bring a permanent settlement.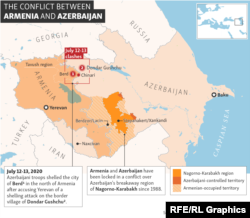 For more than a decade, occasional skirmishes have broken out near the Line Of Contact marking de facto borders.
But this week's fighting is the biggest outbreak of violence since 2016 and, unusually, has been centered far from a disputed border. It has thus far been limited to a small region.
"The mention of possible strikes on Metsamor is indeed alarming," Laurence Broers, Caucasus program director at Chatham House in London, told RFE/RL. "However, given that any such outcome would be a catastrophe for the whole region and beyond, I'm not sure that this should be taken literally."
Broers added: "Rather, it may be a way to attract attention to what is seen widely as a weak point in Armenia's political economy: a nuclear plant that is aging and by some assessments obsolete to the point of danger."
The United States, the European Union, and Russia have all urged restraint and "de-escalation" from Yerevan and Baku.
The South Caucasus region is strategic for its hydrocarbon deposits and key oil and gas pipelines between the former Soviet Union and Southeastern Europe.
"Bringing Metsamor into the mediascape around this week's clashes…is a surefire way to attract global attention to an obscure conflict that is too often dismissed as 'frozen.'" — Laurence Broers, Chatham House
Azerbaijan is especially rich in oil and gas reserves that provide vital hard currency to its authoritarian president, Ilham Aliyev, and his government.
"There is a case for decommissioning the station [at Metsamor], but Armenia needs it as the country does not have many other energy options," said Broers. "Bringing Metsamor into the mediascape around this week's clashes reminds the world of these issues and fits an Azerbaijani narrative that Armenia is a source of threat and instability to the South Caucasus. It is also a surefire way to attract global attention to an obscure conflict that is too often dismissed as 'frozen.'"
Aliyev publicly warned a week ago that he was tiring of the stalled international efforts to help bring a permanent peace to the region.
Four days into the current burst of violence, Aliyev replaced his longtime foreign minister, Elmar Mammadyarov, after saying the previous day that Mammadyarov had been "passive" in handling the crisis.
The Armenian Foreign Ministry said in its statement that Baku's Metsamor threat "indicates the level of desperation and the crisis of mind of the political-military leadership of Azerbaijan."
Yerevan called it "a flagrant violation of the International Humanitarian Law in general and the First Additional Protocol to Geneva Conventions in particular."
Armenian Defense Ministry spokesman Artsrun Hovannisian told journalists that "our officials, politicians, and diplomats are raising this issue with relevant [international] bodies."
Energy-rich Azerbaijan has been devoting huge amounts of its budget to its military in the past decade, far outspending its economically smaller neighbor.
Emil Sanamyan, a blogger and fellow at the University of Southern California's Dornsife Institute of Armenian Studies, said Baku's threat involved its possession of a missile system it purchased from Israel.
"Just to be clear: With this statement issued yesterday, [the] Azerbaijani Defense Ministry is threatening to use the LORA surface-to-surface missile it bought from Israel…to attack Armenia's nuclear power plant to cause a leak of radiation."
He added that use of the specter of such an attack was not new.
Sanamyan said Azerbaijan made a similar threat when it "acquired the LORA missile system from Israel" in 2018.
Senior military officials from NATO member and staunch Baku ally Turkey met with their Azerbaijani counterparts on July 16.
Turkish Defense Minister Hulusi Akar emerged vowing that Armenia would "definitely pay" for what it described as Armenian attacks on Azerbaijan.
"The pain of the Azerbaijani Turk is our pain," an Azerbaijani news site quoted Akar as saying.
The same day, Yerevan called Turkey "a security threat for Armenia and the region," adding that "broad regional and international cooperation is needed to counter it."
The OSCE Minsk Group — co-chaired by the United States, Russia, and France but also including Turkey — has existed since 1992 to encourage a framework for lasting peace and security between Armenia and Azerbaijan.
But it has not convened a summit bringing together the Armenian and Azerbaijani heads of state in three years.
A Russian deputy foreign minister, Andrei Rudenko, reportedly called on all mediating countries to adhere to "balance" with respect to the current crisis.
Residents in the village of Banka in Azerbaijan say they lack basic water supplies for themselves and their animals after water in the Kura River dropped and became contaminated with salt water from the nearby Caspian Sea. Experts believe farming, a major hydroelectric plant upstream, and climate change could be to blame.Read Original Article here by RFERL
Citizens of Baku to remain stuck at home? No info on future as last day of strict quarantine approaches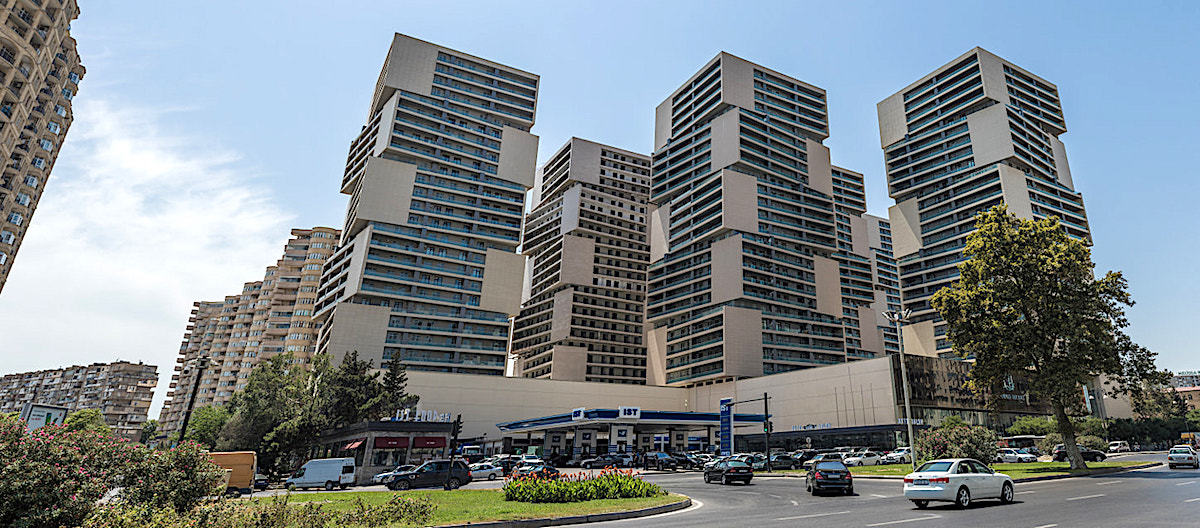 As of August 3, citizens of Baku and 14 other cities and regions in Azerbaijan have spent six weeks living under a strict quarantine regime due to the coronavirus.
Since June 21, people have been allowed to go outside for three hours a day after receiving SMS permission from the authorities, and all stores are closed, excluding grocery stores and pharmacies.
Public transport is not running on Saturdays or Sundays.
The authorities' most recent decision states that the quarantine will end at 6 am on August 5. However, no statement has been released about lifting the quarantine, and there is a growing fear that it may be extended.
• One in five deaths in Iran caused by coronavirus, critical situation in Tehran
• Stuck abroad and unable to return to Azerbaijan — a blessing or a curse?
Within the past three weeks, there were several times when the quarantine was scheduled to be lifted, but was instead extended. But the authorities had issued a statement informing citizens ahead of time.
Azerbaijan continues to celebrate Eid al-Adha, and August 4 is the first working day after the holiday.
MP of the Milli Mejlis Musa Guliyev reported some positive news:
"The roads between cities and regions will reopen, the metro will start running again, and people will be able to leave the house without SMS permission. But at the same time, we musts not forget that the epidemic is still going on and we must adhere to safety measures."
However, people on social networks have more to say about the pessimistic forecast of the chief infectious disease specialist Jalal Isaev.
He said that the authorities may extend the strict quarantine for several more weeks in order to bring the number of new cases a day down into the double digits.
Over the past 24 hours, 286 new cases have been reported in Azerbaijan, bringing the total since the beginning of the epidemic to 32,443 cases. Eight more people have died, bringing the total in Azerbaijan to 462. 27,113 people have recovered.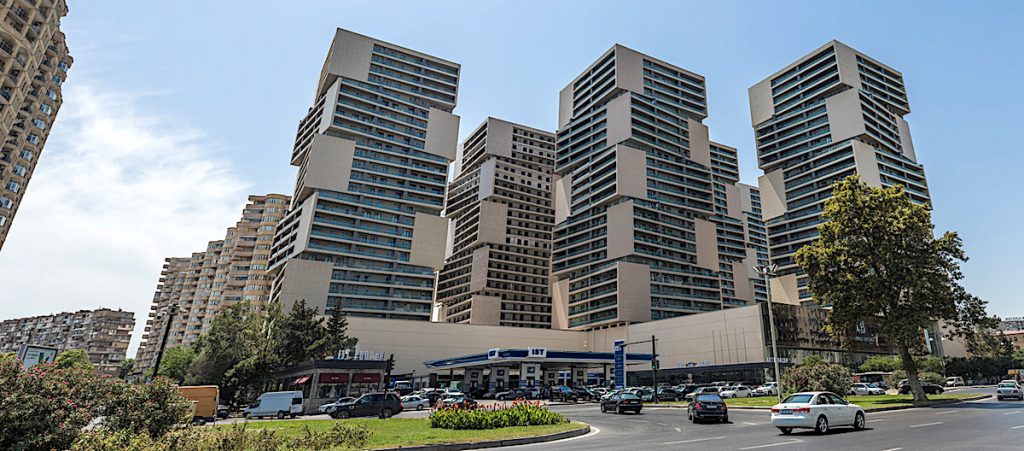 The post Citizens of Baku to remain stuck at home? No info on future as last day of strict quarantine approaches appeared first on English Jamnews.
Azerbaijani Ombudsman denies death of political prisoner. New reports of torture in prisons. Updated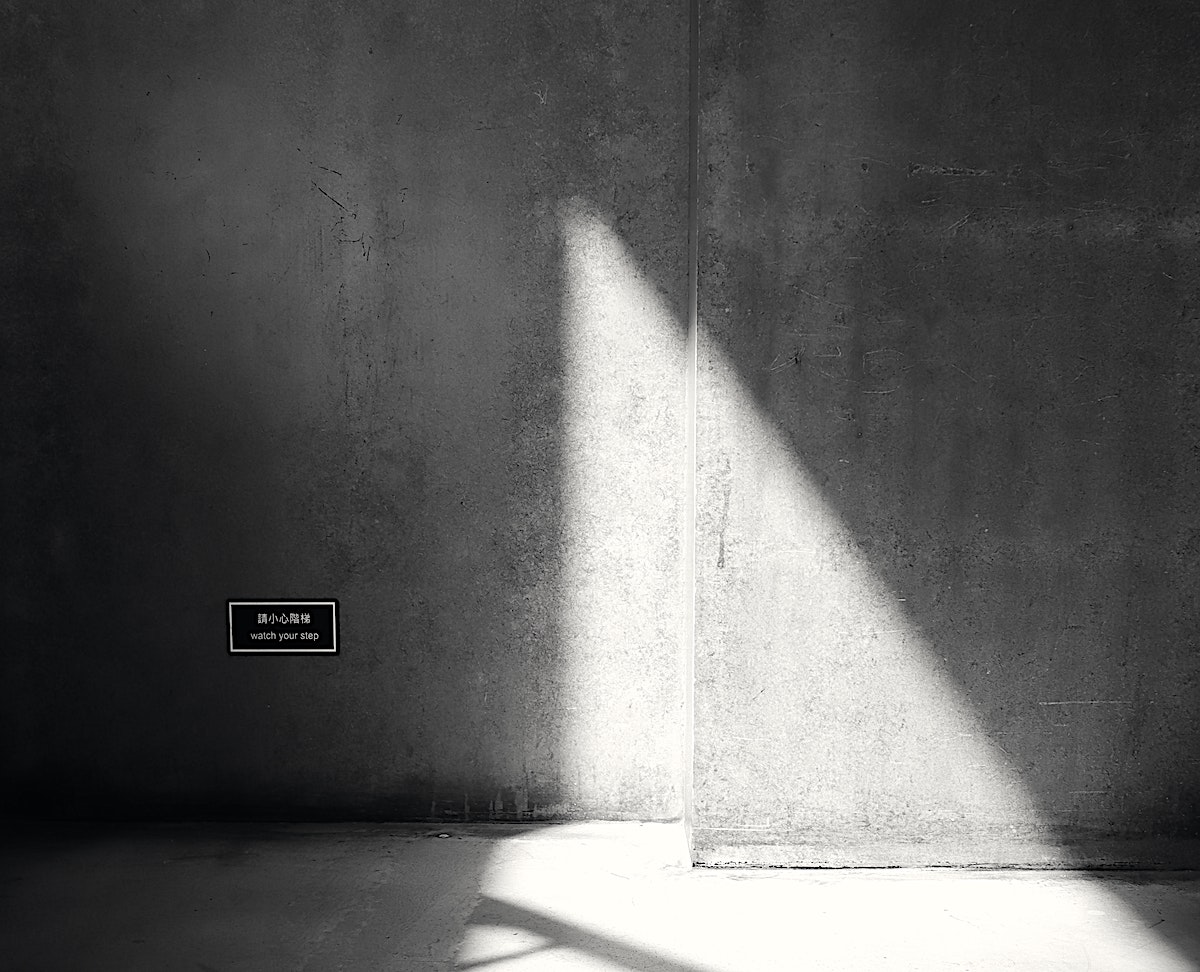 12.00 / August 2
It remains unclear whether Azerbaijani political prisoner Fuad Qahramanli, a board member of the opposition Popular Front Party of Azerbaijan, is alive or has died in prison.
On the evening of August 1, information about his possible death from torture appeared on social media [more in the report below]. Then, former prosecutor Rufat Safarov denied this message on his Facebook page.
"The head of the department for the prevention of torture of the Azerbaijani Ombudsman's Office, Rashid Rumzadeh, said that Fuad Qahramanli is alive," Safarov wrote with reference to lawyer Bahruz Bayramov.
The lawyer was promised that on Monday, August 3, they would try to arrange a meeting with Qahramanli.
• At least 40 prisoners infected with coronavirus in Azerbaijan, including one political prisoner
• "Living in Azerbaijan is my right", journalist Afgan Mukhtarli, former prisoner of conscience, talks to JAMnews about plans for the future.
Rufat Safarov, in the same post, critically noted that the ombudsman's staff should have visited the prisoner after the alarming messages on social media and provided reliable information to his family and friends.
Instead, they postponed the issue for several days.
With the hope that Fuad Qahramanli is still alive, opposition blogger Bakhtiyar Hajiyev also writes:
"I appealed to the Ombudsman about the state of Qahramanli. About half an hour later, I was informed that he was alive and that he was currently in the Kurdakhan detention center. It is reported that his condition and conditions of detention are good.
The issue is now under the personal control of Ombudswoman Sabina Aliyeva. I look forward to a solution to the issue of organizing meetings between prisoners and their families and lawyers."
There is very little information on the state of political prisoners in Azerbaijan's prisons as a whole.
Blogger Nihad Huseyn wrote on his Twitter that opposition activist Seymur Akhmedov was able to send a letter from prison to his loved ones, in which he reported being tortured daily and beaten.
Akhmedov, like Qahramanli, was detained among 45 opposition activists for participating in a rally in Baku in support of the army on the night of July 15.
Riots in Baku after bodies of those killed on border with Armenia brought back home
Several thousand protesters in Baku broke into parliament and demanded to start a war with Armenia, but were expelled with tear gas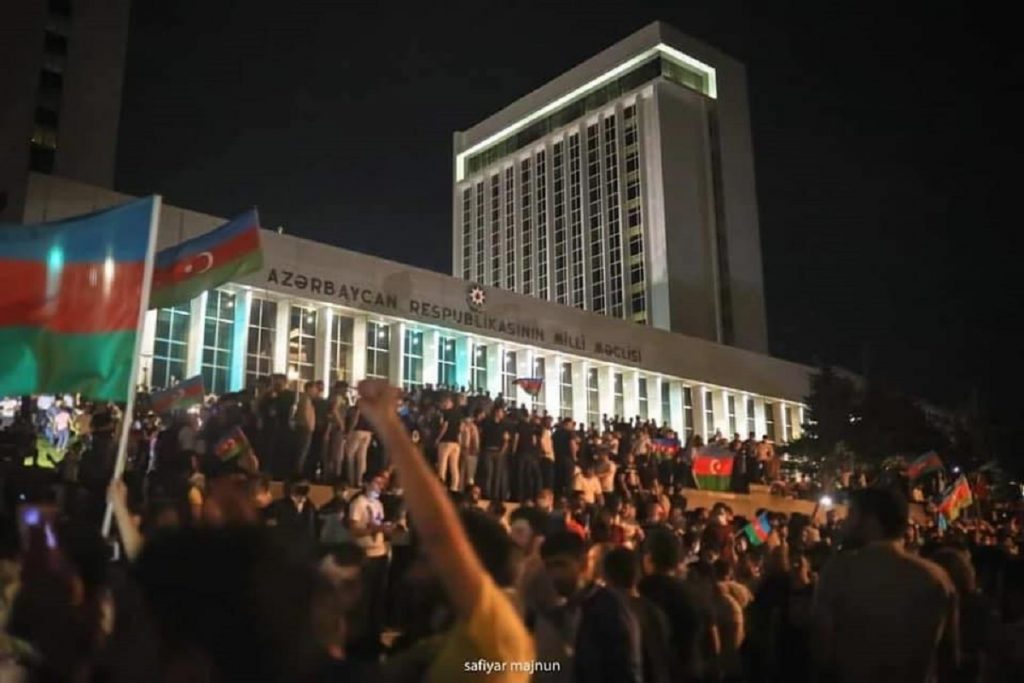 "Seymur Akhmedov writes that … a man in civilian clothes beat him for hours in the building of the Narimanov district police station," blogger Nihad Huseyn said.
19.00 / August 1
Political prisoner Fuad Qahramanli may have died from torture in a Baku prison on August 1, local social media write. There is no official confirmation or evidence yet.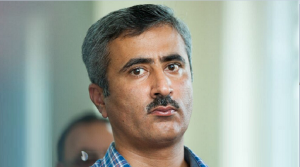 Fuad Qahramanli is one of more than 45 members of the opposition Popular Front Party of Azerbaijan who were detained after the July 15 rally in Baku in support of the army.
"Ilham Aliyev [President of Azerbaijan], if something happens to the people you have arrested, you are responsible for it," his ex-wife Zumrud Yagmur wrote on her Facebook page.
While no official confirmation has been given, a number of messages to effect have been published, amongst others by well-known investigative journalist Khadija Ismail:
"Various sources say that PFPA executive director Fuad Qahramanli was tortured. There is also information that he is dead. Lawyer Bahruz Bayramov was not allowed to see him from the moment of his arrest.
"Two other party members, Baba Suleiman and Seymur Akhmadov, were also severely tortured and threatened with rape. Baba reportedly agreed to sign false statements against party chairman Ali Karimli after being tortured.
"We try to check the reports. Lawyers are not allowed to see their clients, and there is no effective mechanism against torture in Azerbaijan."
Azerbaijani bloggers have recently begun to conduct a daily report in two areas: statistics on coronavirus and the number of oppositionists detained by the authorities.
The 45 opposition activists who were recently arrested were initially charged with illegal protests during the rally in support of the army on the night of July 15.
However, the charges then escalated, and some of the detainees are now charged with 'attempting to overthrow the government'.
The post Azerbaijani Ombudsman denies death of political prisoner. New reports of torture in prisons. Updated appeared first on English Jamnews.