Georgian politicians and experts on Karabakh conflict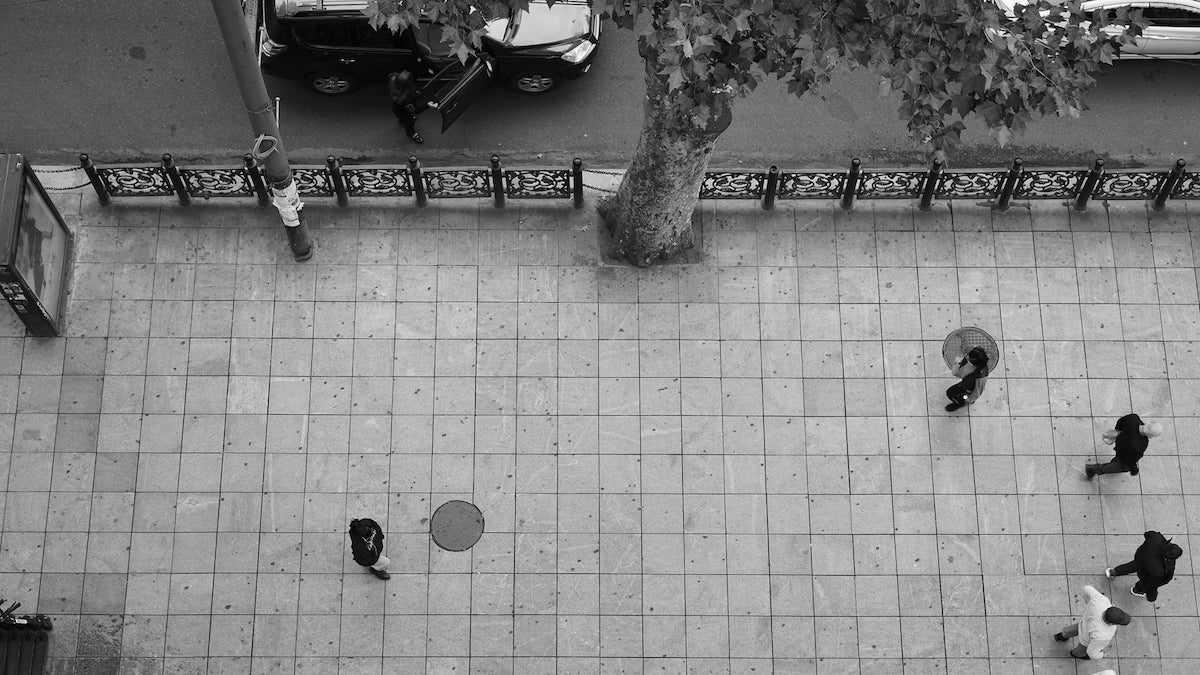 Military action in the region: for three days there has been mass fighting in Karabakh. Numerous casualties have been reported.
What does this conflict mean to Georgia? Georgian politicians and experts comment regarding the situation in the region.
Fierce fighting in Karabakh, shelling of border villages and cities in Armenia. Updated. Reports, video / photo
News and reports from both sides on military operations around Karabakh and on the border of Azerbaijan and Armenia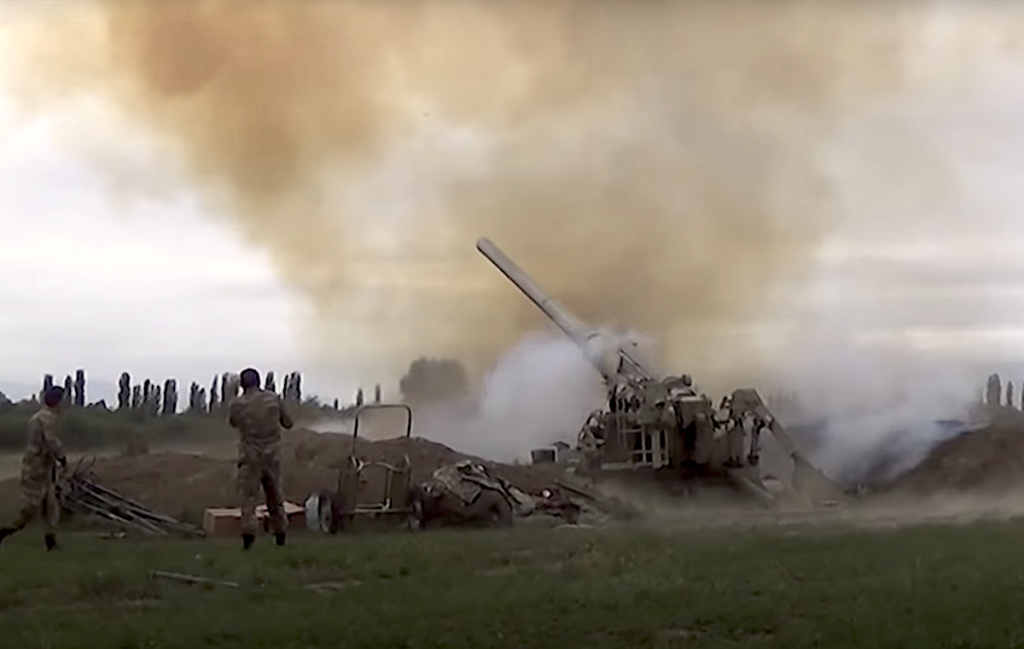 Mikheil Saakashvili, third president of Georgia
"Nagorno-Karabakh has always been a sovereign territory of the Republic of Azerbaijan, and nothing will change that", writes Mikheil Saakashvili on Facebook.
He dedicated a large post to the Karabakh conflict.
"My position is perfectly clear. It is based on the principle of territorial integrity of a state. Nagorno-Karabakh is a sovereign territory of the Republic of Azerbaijan, and nothing will change that. Naturally, everyone who has been evicted from the region has the right to return home, and those already living there, have the right for a peaceful life, and their rights must be protected", writes Saakashvili.
Mikheil Saakashvili says Georgia is interested in amiable relations between the three Caucasus states.
"Our future must be like the relations between the three Baltic states, and only external forces are interested in dividing us and governing, and we shouldn't give them this possibility!".
"[The West] with its weapons in Syria cannot talk about Turkish soldiers in the Caucasus" – Erdogan
Karabakh and Russia, what is the relationship. Commentary from Baku
Op-ed from Yerevan: why military actions have begun in Karabakh now
Irakli Sesiashvili, member of the parliament majority, chairman of the Defense Committee
Irakli Sesiashvili says that Georgia is ready to get involved in peaceful negotiations between Azerbaijan and Armenia, if the sides wish so.
"In any direction, we are ready to provide humanitarian aid and cooperation, if that's the wish, and, naturally, will do so in the format of international relations", stated Sesiashvili.
Paata Zakareishvili, conflict scientist, former State Minister of Georgia
"Both Armenia and Azerbaijan should know that Georgia can't take any one side", says Zakareishvili.
He says that so far Georgia has been acting rather appropriately:
"We should clearly and explicitly say that we have two strategic neighbors: Turkey and Azerbaijan, but we have really good neighborly relations with Armenia. That's why both Armenia and Azerbaijan should know that Georgia can't take any one side. They must understand that Georgia is the only country in the region that has no interest in the confrontation, except for peace. Any step we make towards supporting anyone will only destabilize the situation even further, and I think, they understand it well", said Zakareishvili.
He says this conflict will not directly affect the territory of Georgia.
"If the confrontation between Armenia and Azerbaijan grows into a larger regional conflict, it means that the conflict will go beyond the borders of Karabakh, closer to Georgia, but I'm almost certain that it won't directly affect the territory of Georgia", said Zakareishvili.
He says the subject of Karabakh "is only discussed somewhere in offices" in Georgia.
"Unfortunately, this discussion is not conducted directly in the National Security Council, as we don't really have a National Security Council, it doesn't function", says the expert.
The former State Minister thinks that confrontation between Armenia and Azerbaijan will last four to five days.
Tengiz Pkhaladze, expert on international relations issues:
Tengiz Pkhaladze says that if the armed confrontation between Armenia and Azerbaijan in Karabakh develops into a full-fledged war, this will be an apocalyptic scenario for Georgia.
He says that Georgian authorities should discuss all possible event development scenarios and define its future steps regarding relations with neighbor countries in the current situation.
"Conflict escalation only damages Georgia's national interests in all directions. This is true for military, economical, energy security, etc", says Pkhaladze.
He mentioned that Georgia can offer itself to both sides as a country for conducting negotiations.
"First of all, Georgia must study and evaluate the problem, a session of the National Security Council must already be in process, to review all possible scenarios that can possibly develop in the current situation, and plan what we will do. We should also have communication on this issue with the leaders of these countries, this is very important, though not only with them, but in general, with the international community. Also, we can simply offer Georgia, if necessary, as a place for conducting negotiations. It is possible to take many other steps in this situation", said Tengiz Pkhaladze.
Sergi Kapanadze, member of Parliament, member of the opposition party "European Georgia"
Kapanadze says that it is important that Georgia's position on the Karabakh issue supports peace.
He says that in case of a war, a scenario unfavorable for Georgia can develop.
"It is important that our position supports peace, prevention of a higher escalation, otherwise everyone has to understand, I don't know who will win this war, but Georgia might lose", says Kapanadze.
Teona Akubardia, military expert, member of the political movement "Aghmashenebeli Strategy"
Akubardia calls on the government to convene a session of the National Security Council. She considers that it is necessary to evaluate what threats events in Karabakh can bring for Georgia.
"It is necessary to guarantee regional peace in the country and it is necessary to retain partner relations with both countries, as required by cooperation and our legislation", says Akubardia.
The post Georgian politicians and experts on Karabakh conflict appeared first on English Jamnews.
Azerbaijan liberates Gubadli city, new villages from Armenian occupation
By Aisha Jabbarova
The Azerbaijani Army has liberated Gubadli city after 27 years of military occupation by Armenia.
President announced the news of liberation in his Twitter account on October 26.
"Victorious Armed Forces of Azerbaijan have liberated several villages of Zengilan, Jabrayil and Gubadli districts and the city of Gubadli. Long live Azerbaijan's Armed Forces! Karabakh is Azerbaijan!" Aliyev tweeted.
President Aliyev announced the names of the liberated villages in an address to the nation on October 26.
The names of the liberated villages are Birinji Alibayli, Ikinji Alibayli, Raband, Yenikand (in Zangilan), Jabrayil district: Govshudlu, Sofulu, Dagh Mashanli, Kurdlar, Hovuslu, Chalabilar (in Jabrayil), Padar, Afandilar, Yusifbayli, Chaytumas, Khanlig, Sariyatag, Mollaburhan (in Gubadli).
The Azerbaijani Army has so far liberated from occupation Jabrayil, Fuzuli cities, Hadrut town, many villages in Khojavand and Jabrayil districts since military operations that started on September 27 after Armenian attacks on Azerbaijani Army positions and civilians.
Armenian armed forces launched a large-scale operation in the front-line zone on September 27 at 6 am, shelling the positions of the Azerbaijani army from large-calibre weapons, mortars, and artillery installations of various calibres. Armenia has been targeting Azerbaijan's densely populated areas and infrastructure projects.
President Aliyev urges international community's pressure on Armenia
By Vafa Ismayilova
President Ilham Aliyev has urged the international community and the OSCE Minsk Group co-chairs to speak up against the daily shelling of Azerbaijani territories by Armenian troops and the occupation of Azerbaijani troops.
The president also said that the only way to stop Azerbaijan from liberating its occupied lands is for Armenia to withdraw its troops from Azerbaijani territories.
The president made the remarks on 25 October at an operational meeting at the Central Command Post of the Azerbaijani Defence Ministry attended by the ministry leadership and commanders of the joint corps located in the frontline zone.
"Hundreds and thousands of shells are fired at our cities and villages in Tartar, Aghdam and other frontline regions every day, but the international community remains tight-lipped over this. And so do the mediators. All they are concerned about now is how to get Armenia out of this situation. There is a way to do this – Armenia must withdraw from our lands, it must get out of there. This is required by international law. But no pressure is being put on them. On the contrary, there are attempts to influence and put pressure on us. Of course, no-one can influence us, no-one can influence our resolve. I want our servicemen and citizens to know that there is a very serious struggle – both on the frontline and in the political arena. We shed blood on the battlefield, liberate our lands from occupiers at the cost of the lives of these heroes, while at the same time, we resist, show courage and defend our positions on the political stage," the president said in his address to the operational meeting.
He also underlined: "Azerbaijan is not alone, our territorial integrity is recognized by the international community and we operate within the norms of international law – even though Armenia has repeatedly provoked Azerbaijan during this period, fired on the country's military positions from Armenian territory, fired on settlements, fired two ballistic missiles at Ganja from the territory of Armenia, as a result of which innocent people were killed."
Aliyev spoke about Azerbaijan's victories in the political arena.
Aliyev stressed that a few days ago after a meeting at the UN Security Council, the OSCE Minsk Group co-chairs put forward a document to Azerbaijan that run counter to the country's interests. He said that the attempt failed and no document was adopted.
"These days, we have seen again that Armenia does not intend to leave our lands of its own accord. We have seen again that during these 30 years, Armenia simply wanted to gain time, to imitate the negotiations and to perpetuate the status quo. Unfortunately, the international mediators were unable or did not want to put the necessary pressure on the occupying state. Otherwise, four UN Security Council resolutions would not remain on paper. I must also note that a few days ago, the co-chairs held a meeting of the UN Security Council. A document was put forward at the meeting that did not meet our interests and was intended to draw a line through the resolutions adopted in 1993. We strongly objected to this. This is another manifestation of injustice, another manifestation of double standards.
"The resolutions adopted in 1993 express a clear position on the territorial integrity of Azerbaijan. Resolutions adopted in 1993 demand complete, immediate and unconditional withdrawal of the Armenian armed forces from the occupied territories. The draft document initiated the other day did not contain these provisions. In short, this step is viewed as yet another provocation against Azerbaijan. We have raised our voice, and I am glad that some of the members of the Security Council objected to this even though they were pressured by major states. However, these countries are members of the Non-Aligned Movement, which is currently chaired by Azerbaijan. Of course, their support for Azerbaijan is highly appreciated and this shows that there is a high level of solidarity within the Non-Aligned Movement. In short, this political step failed and no document was adopted. I think this is another political victory for us. Just as we are winning on the battlefield, we are winning in the political arena. Just as we are driving the enemy away on the battlefield, we are also responding to the provocative steps of the enemy's supporters," Aliyev said.
Furthermore, the president said that the countries that are so concerned about Armenia, patronize them and create conditions for the Armenians to occupy Azerbaijani lands for about 30 years should put pressure on Armenia. "The Armenian prime minister must declare that Armenia will withdraw from the occupied territories. We have not heard such statements. On the contrary, he talks of the self-determination of peoples and, in fact, has disrupted the process of negotiations," Aliyev said.
Ceasefire cannot be unconditional
"A ceasefire was declared at the request of Armenia and at the suggestion of major powers twice and Armenia violated the ceasefire both times. The first time, less than a day later, they bombed Ganja. The second time they violated the ceasefire two minutes after it was announced. This being the case, Azerbaijan gave them and will continue to give them a decent rebuff, of course. We will continue to drive the enemy out of our lands, all the way…The ceasefire cannot be unconditional… For 28 years, they have been promising to us, asking us to wait, saying that they will put pressure on Armenia, that they will do this and that. It was all a lie. Everyone sees it now," the president said.
Aliyev said that Armenia is being armed by other countries.
"The most modern weapons are being sent to Armenia every day. We have a list of these weapons. We have all the information about the flights, when, where and from which city they departed, when they arrived in Yerevan and what they carried. During the current fighting, about 300 Armenian tanks have been either destroyed or taken as military booty. Where does all this money come from? It is a poor country with no money and no opportunities. They got it for free. Six S-300 anti-aircraft missile systems have been destroyed. Their price is known. Where does this come from? TOR, OSA anti-aircraft missile systems, unmanned aerial vehicles, aircraft which have already been destroyed by Azerbaijan. Where did Tochka-U and SCUD come from? It is given to them for free. We cannot remain silent about it. Everyone should know this. We are fighting alone, on our own! I am saying all this, first of all, for the people of Azerbaijan to know the real situation. People should realize at what cost we are liberating our lands from occupiers," he added.
Furthermore, Aliyev said that, military and political assistance given to Armenia over the past 27 to 28 years is the reason why Azerbaijani territories remain under occupation.
"Notice how Armenian soldiers are fleeing the battlefield. This footage is available. Only some of these images are published in the media but this is a very extensive video. Without these weapons, without this political support, could Armenia have occupied our lands? Of course not! As I said, we are driving them away and will continue to do that. No-one can stand in front of Azerbaijan. We are right, we are fighting on our own land, we are restoring our territorial integrity, we have not crossed into the territory of Armenia and have no such plans. If we had such an idea, we would have done it a long time ago. It does not take much effort to do so," Aliyev said.
Armenia to be held accountable for its crimes
Aliyev pledged that Armenia as a state will be held accountable for crimes committed in Azerbaijan's occupied lands.
"More than 100 settlements – cities and villages – have been liberated from the occupiers. The Azerbaijani flag has already been hoisted in our liberated cities and villages. Video footage of these cities and villages is available to the Azerbaijani public, so everyone can see the state to which the savage enemy has brought our cities and villages. There is not a single building left there. All buildings, houses, administrative buildings, social facilities, historical and religious sites have been destroyed by the hated enemy. The occupied lands and ruins are witness to Armenian vandalism. The Armenian state is responsible for these crimes and will be held accountable for them. I have ordered to conduct inspections in all liberated areas, to register all the destruction, to draw up acts, to register the destroyed property of our citizens. The Armenian state will definitely be held accountable for these war crimes. Once again, the whole world can see what kind of savages we are facing. Today, Azerbaijani soldiers and officers are teaching the enemy a lesson on the battlefield, are putting the enemy in its place, are driving the enemy out of our lands," he said.
Aliyev said that over 60 civilians had been killed and about 300 had been injured in the Armenian cowardly shooting.
The president said at the meeting that the situation at the frontline was under his full control.
"The war has been going on for about a month. During this period, our country has achieved great successes on the battlefield. Good news comes from the frontline every day. During the day, I am regularly updated about the operations carried out in the war zone and give relevant instructions. Almost every hour I receive information about events in different regions. The Ministry of Defense and other agencies keep me informed. Operational meetings are held every day," he said.
Aliyev said that after the war all successes and shortcomings will be analysed.
"We have succeeded on the battlefield. At the same time, these battles have shown that there are still drawbacks and shortcomings, and we are eliminating them promptly. At the same time, after these battles, after the end of the Second Karabakh War, all the successes and shortcomings of the war must be seriously analyzed. Although the Azerbaijani Army is one of the strongest armies in the world today, we must continue to use more modern methods in army building. These battles are a great experience for us. We have seen that some of the weapons in our military arsenal are not particularly necessary in modern warfare. On the contrary, we have entered a high-tech stage and, of course, technology and professionalism contribute a lot to the success of any army. I have said this before and I want to say again that it is the soldiers and officers who are liberating our lands from the occupiers," he said.
The president urged more effective manner in conducting military operations.
"Our military operations must be conducted in a more effective manner and without wasting time. In some cases, there have been delays. In some cases, no justification can be provided for a delay. We are analyzing all this and will continue to do so. I repeat – the Azerbaijani Army shows great courage and professionalism. We lost our lands in the early 1990s over several years, but parts of Fuzuli, Hadrut, Jabrayil, Zangilan, Kalbajar and Gubadli districts have been liberated from the occupiers in less than a month. Again, good news comes from the frontline every day. It is true that some areas need serious adjustments but, on the whole, we are reaching our goal. Every day, a combat mission is set for the next day. I approve this combat mission and it is possible to say that almost all of it is fulfilled."
"I am confident that Azerbaijan will restore its territorial integrity. We are fighting on our own land. Justice is on our side, international law is on our side, historical justice is on our side… I want to assure the people of Azerbaijan today that we will not turn back from the right path! No force can affect our resolve. We will drive the enemy away to the very end. We will restore our territorial integrity!" the president concluded.
—
Follow us on Twitter @AzerNewsAz
MFA: Armenia violates ceasefire for third time
The press service of the Ministry of Foreign Affairs of the Republic of Azerbaijan issued a statement.
According to Report, the statement says:
In a gross violation of the new humanitarian ceasefire, on October 26 at 08.05 am, the armed forces of Armenia subjected to artillery fire the units of the Azerbaijan Army located in the Safiyan village of Lachin region.
Later, the city of Tartar and the Tartar region villages were under intensive shelling by the armed forces of Armenia.
Another, third time in a row ceasefire regime is blatantly ignored and violated by Armenia; 10 October Moscow joint statement, October 18 reaffirmed commitments by the mediation efforts of Paris and October 24 meeting in Washington an agreement on implementing the immediate humanitarian ceasefire. It is yet another demonstration of willful ignorance by Armenia of its commitments and open disrespect to international mediators' tireless endeavors. As the Prime Minister of Armenia declares it, this country does not see a diplomatic solution to the conflict. The ultimate goal is to continue the military occupation of the Azerbaijani territories.
Azerbaijan is committed to its agreements and showing respect to the agreed humanitarian truce.
All responsibility for violation of the ceasefire and continued escalation in the region lies with Armenia's political-military leadership.
Subscribe to our Linkedin page