Ilham Aliyev: F-16s are here as sign of solidarity
"Turkish F-16s came here for training and stayed because the Armenians attacked us," President of Azerbaijan Ilham Aliyev said in an interview with German ARD television channel on October 28.
"They are here as a sign of solidarity. They do not take part in any battles, and we do not plan their participation in it," the head of state added.
Subscribe to our Facebook page
Summer training period starts for Azerbaijani troops
Per the combat training plan for 2021, the types of troops, Army Corps, formations, and military units of the Azerbaijani Army have started a new training period, Report informs, citing the Azerbaijani Defense Ministry.
The primary goals and objectives, as well as their fulfillment during the training period, were brought to the attention at the events held in military units.
In order to increase the level of combat readiness of troops, the training process in the Army will be conducted following the requirements of the Supreme Commander-in-Chief of the Armed Forces, the orders of the Minister of Defense, taking into consideration the risks and real threats on land, at sea, and in the air, as well as combat experience gained in the Second Karabakh War.
Due to the beginning of the summer training period, drill reviews were held, the condition of the material and technical base in the military units was checked.
The combat readiness training started in all military units in the first days of the summer training period.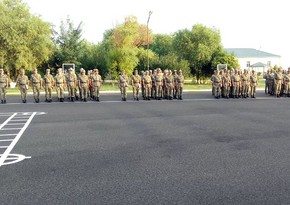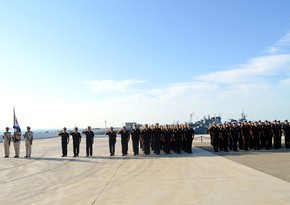 Subscribe to our Twitter page
Flood damage will exceed 6 billion euros in Germany, says federal minister
The damage from the July floods in western Germany will amount to billions of euros, Report informs, citing Germany's Federal Finance Minister Olaf Scholz.
It now becomes clear that only in two states – Rhineland-Palatinate and North Rhine-Westphalia – the scale of damage will be greater than during the last similar disaster, which affected 11 regions at once in 2013, the minister told a local TV.
The politician noted that last time 6 billion euros were allocated to eliminate the disaster consequences.
Since July 12, heavy rains have been raging in western and southwestern Germany, causing devastating flooding. The total death toll in all settlements affected by the disaster exceeded 180 people; more than 750 people received various injuries.
Subscribe to our Linkedin page
Mevlüt Çavuşoğlu: Azerbaijan sent helicopter that we need most
"What we need most is a helicopter carrying tons of water. Thanks to Azerbaijan that sent personnel, equipment, and helicopters."
The statement came from Turkish Foreign Minister Mevlüt Çavuşoğlu, Report informs.
Subscribe to our Facebook page