James Bond actor Sean Connery dies aged 90
Sir Sean Connery has died at the age of 90, his family has said. The Scottish actor was best known for his portrayal of James Bond, being the first to bring the role to the big screen and appearing in seven of the spy thrillers.
Sir Sean died peacefully in his sleep while in the Bahamas, having been "unwell for some time," his son said. His acting career spanned five decades, and he won an Oscar in 1988 for his role in The Untouchables.
Sir Sean's other films included The Hunt for Red October, Highlander, Indiana Jones, and the Last Crusade.
Subscribe to our Twitter page
Karabakh history in carpet patterns
Azerbaijan is rightfully considered the homeland of some of the most beautiful and ancient carpets.
Since the ancient times, every region of modern Azerbaijan has been famous for its carpet weaving school. Among all schools, of course, the Karabakh school of carpet weaving, which in turn is divided into three groups – Karabakh, Jabrayil and Shusha, has always held a special place.
Report has visited the Azerbaijan National Carpet Museum and got acquainted with the exhibits related to the Karabakh carpet school.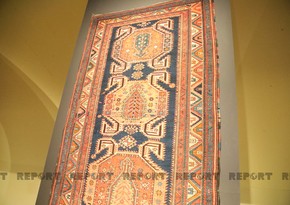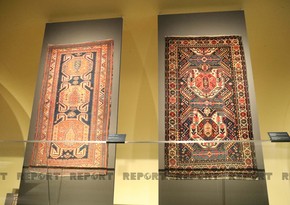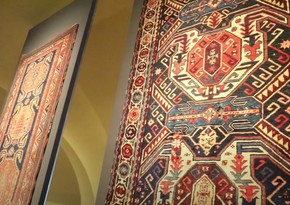 Subscribe to our Linkedin page
Footage from Fuzuli's Yukhari Rafadinli village destroyed by Armenians
The Azerbaijani Defense Ministry has released a video of the Yukhari Rafadinli village of the Fuzuli region liberated from the Armenian occupation.
Report presents the footage below.
Subscribe to our Twitter page
Armenia confirms 442 new COVID-19 cases, seven deaths
Armenia confirmed 442 new coronavirus cases, bringing the nationwide tally to 173,749, Report informs, citing the National Center for Disease Control and Prevention of the Ministry of Health.
The death toll has reached 3,215 as seven moresuccumbed to the deadly pathogen. As many as 164,463 people have recovered from the disease.
There are currently 5,249 active COVID-19 patients in the country.
The novel coronavirus (COVID-19) emerged in late 2019 in China's Hubei province and has spread to more than 200 countries and territories since then.
On February 11, the WHO officially named the 2019 novel coronavirus (2019-nCoV) as COVID-19, and on March 11, declared it a pandemic.
Subscribe to our Twitter page