President: Value of ammunition we destroyed and took as booty is $2.7 billion
President of the Republic of Azerbaijan Ilham Aliyev gave an interview to the German ARD television channel on October 28. The journalist also asked the head of state several questions about the armament of Armenia from abroad.
Report presents that part of the interview:
– Two days ago, I heard on the radio that you asked Armenia where it got the money to wage this war. What is the answer?
– There is no answer; I have been asking this question for a month. We have made an initial calculation.
– It seems that a person who continually asks this question must have an answer in a sense.
– If I had the answer, I wouldn't ask. So I still ask, it means that I have not received a response. We made a minimum initial calculation of what we destroyed, and by the way, I did not disclose all that. It will be. The amount of ammunition we annihilated and took as a trophy is worth $ 2.7 billion. Where does this money come from? Armenia is a poor state. The country's budget is less than $ 2 billion, and its foreign debt is $ 8 billion.
– They are supported by Russia.
– Is that your opinion?
– This is an official. It's not a secret. Is there anyone else?
– Maybe, I don't know. So I demand a reply, but no answer. Therefore, I will continue to ask.
Subscribe to our Linkedin page
Footage from Gamishli village of Kalbajar
Defense Ministry has released a video footage of the Gamishli village of the Kalbajar region.
Report presents the footage: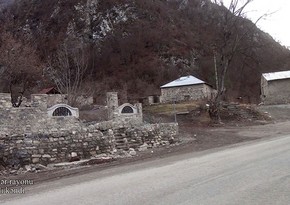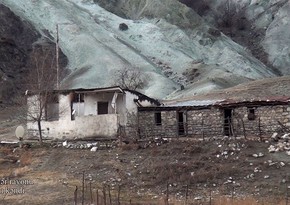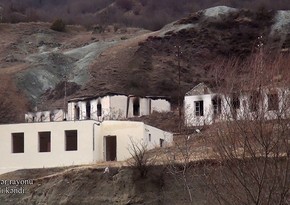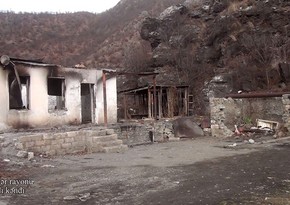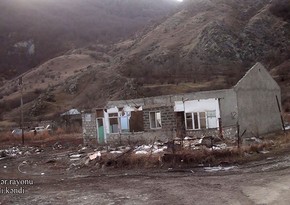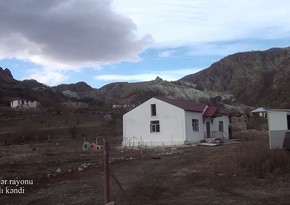 Subscribe to our Facebook page
Azerbaijan confirms 162 new Covid cases
Azerbaijan recorded 162 new coronavirus cases, Task Force under the Cabinet of Ministers told Report.
As many as 705people recovered from the infection, while 8patients lost their lives over the past day.
So far, 228,688 people have contracted COVID-19 in Azerbaijan, 219,724 have recovered, while 3,072 died. At present, 5,892 people are receiving treatment.
Azerbaijan has conducted 2,354,473 coronavirus tests over the past period, including6.522 today.
Subscribe to our Facebook page
Erdoğan: "Turkish drones changed war methods, as in Karabakh"
"Turkey's drones change the methods of warfare, as they did in the 44-day victory in Karabakh."
Report informs that, Turkish President Recep Tayyip Erdoğan has said.
"In the same way, the UAVs changed the course of the war in Libya," – president stressed.
Subscribe to our Linkedin page