S. Arabia, Qatar nearing preliminary deal to end rift
Saudi Arabia and Qatar are nearing a preliminary deal to end a rift that's dragged on for more than three years, prodded by a Trump administration seeking foreign policy wins during its waning days in the White House, three people with knowledge of the talks said.
The agreement does not involve the three other Arab countries that also severed diplomatic and trade ties with Qatar in June 2017 — the United Arab Emirates, Bahrain, and Egypt. A fourth person said a broader realignment remained a long way off as the underlying issues, such as Doha's relations with Tehran, remained unresolved.
The potential breakthrough follows months of intense diplomacy mediated by Kuwait, which reached fruition with a final push from President Donald Trump's son-in-law and Middle East envoy Jared Kushner, who visited the Gulf this week. The rapprochement is likely to include reopening air space, and land borders, an end to the information war Qatar and Saudi Arabia have waged. Other confidence-building steps as part of a detailed plan to gradually rebuild relations, two of the people said.
Asked about a potential breakthrough, a Qatari government representative declined to comment. There was no immediate comment from Saudi Arabia.
Saudi Arabia and the UAE were the driving force behind the boycott, which divided the world's top oil-producing region, rerouting air traffic and disrupting trade and business. The UAE has been more reluctant to patch up its ties with Qatar, however, preferring to focus on building its nascent ties with Israel while carefully avoiding any escalation with Iran, diplomats and analysts said.
In contrast, Saudi Arabia is concerned the incoming Biden administration will exert less pressure on Iran than Trump, leaving its oil facilities more exposed, they said, and is increasingly at odds with its ally over OPEC policy.
Driving that re-evaluation were the economic hardships dealt by the coronavirus pandemic and Trump's failure to provide military cover after an attack last year on a significant crude processing complex deep inside Saudi territory.
"The shock of the attacks, and the lack of an overt U.S. response to them, led to an overdue reassessment that the real threat to Saudi security came not from Doha but other actors in the region," said Kristian Ulrichsen, Middle East fellow at Rice University's Baker Institute for Public Policy."
Subscribe to our Twitter page
Azerbaijan confirms 402 new Covid cases, 15 died
Azerbaijan recorded 402 new coronavirus cases, Task Force under the Cabinet of Ministers told Report.
As many as 650people recovered from the infection, while 15patients lost their lives over the past day.
So far, 226,951 people have contracted COVID-19 in Azerbaijan, 214,423 have recovered, while 2,998 died. At present, 9,530 people are receiving treatment.
Azerbaijan has conducted 2,311,417 coronavirus tests over the past period, including 8,574 today.
Subscribe to our Twitter page
Belarus FM, Azerbaijani ambassador moot development of bilateral ties
Minister of Foreign Affairs of Belarus Vladimir Makei met with Azerbaijani Ambassador Latif Gandilov on January 15. Report informs that press service of the Belarusian Ministry of Foreign Affairs told BelTA.
The parties discussed the schedule of upcoming bilateral visits at the highest and high levels.
Special consideration was given to trade and economic cooperation and its results in 2020. The parties exchanged information on the measures taken in the two countries to counter the spread of COVID-19.
The agenda of cooperation of the ministries of foreign affairs for 2021, including cooperation in international organizations, was also reviewed.
The parties also outlined the steps to further develop Belarus-Azerbaijan strategic cooperation in the political, trade, economic, and humanitarian areas.
Subscribe to our Linkedin page
Footage from Shelli village of Aghdam region
Defense Ministry has released a video footage of the Shelli village of the Aghdam region.
Report presents the footage: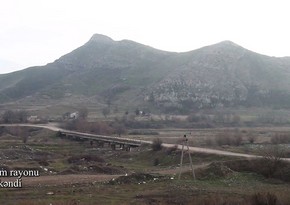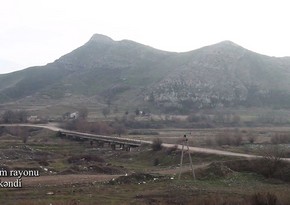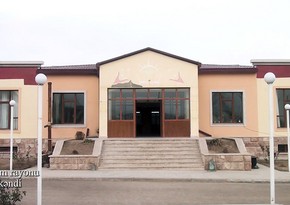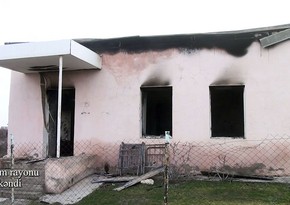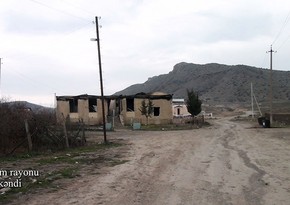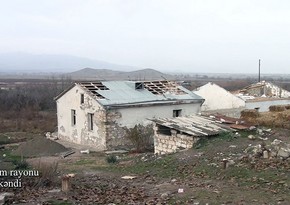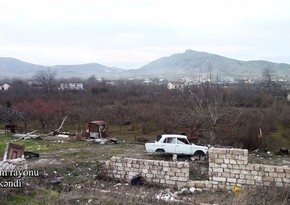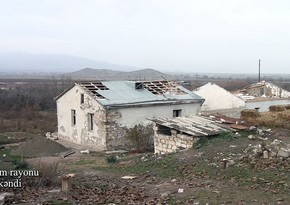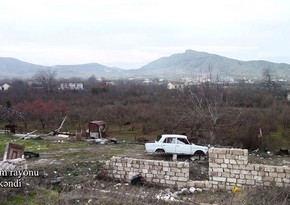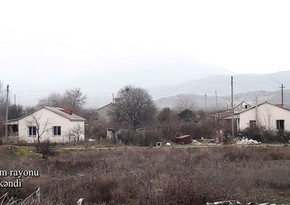 Subscribe to our Twitter page