Samir Gurbanov: There are serious shortcomings in operation of river beds
"As a result of monitoring the process of exploitation of river beds in Azerbaijan, serious shortcomings were revealed."
Report informs that, Chairman of the Board of the State Agency for the Use of Mineral Resources Samir Gurbanov has said.
According to him, the main drawback is characterized by a violation of the ecological balance: "As a result, the environment is seriously damaged. Therefore, the assessment of the condition of river beds is carried out according to the government's instructions. "
Subscribe to our Facebook page
Footage from Kendyeri village of Kalbajar region
Defense Ministry has released a video footage of the Kendyeri village of the Kalbajar region.
Report presents the footage: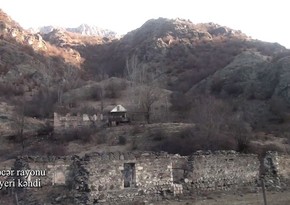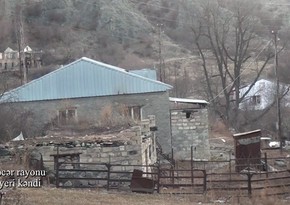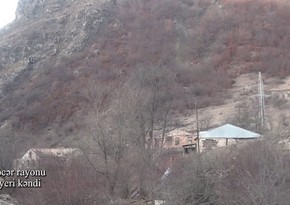 Subscribe to our Facebook page
Fatih Dönmez: "Turkey and Azerbaijan are negotiating new projects"
About 9.1 billion cubic meters of natural gas have been transported via the Trans-Anatolian Gas Pipeline (TANAP).
Report informs referring to the Turkish media, Turkish Minister of Energy and Natural Resources Fatih Dönmez said.
According to him, 4.9 billion cubic meters of natural gas was transported via TANAP in 2020: "On the one hand, TANAP provides significant support to the security of our country's natural gas needs, and on the other hand, it has become a leading provider of European demand. The strategic importance of TANAP and Azerbaijani gas will increase together with the Trans-Adriatic Pipeline (TAP).
The minister said that 24 percent of Turkey's natural gas imports last year fell to Azerbaijan. "We are cooperating in projects that will ensure the safe use of Azerbaijani natural gas, as well as projects that will deliver this gas to international markets."
Dönmez noted that new projects are being discussed between Turkey and Azerbaijan, especially in the fields of technology, education, and energy: "Work has already begun in this regard."
Subscribe to our Twitter page
SOCAR Aviation starts fuel supplies to Izmir Adnan Menderes Airport
The SOCAR Aviation brand of Turkey's largest foreign direct investor, SOCAR Turkiyе, will supply Izmir Adnan Menderes airport with fuel from its own filling station, the State Oil Company of Azerbaijan (SOCAR) told Report,
Along with its station at the Adnan Menderes Airport, SOCAR Turkiyе has put into operation a second aviation filling station. The station at the Adnan Menderes Airport, licensed by the Energy Market Regulatory Authority (EPDK) and SOCAR Aviation, has two aviation fuel tanks with a capacity of 750 cubic meters. Built on a total area of ​​2,500 square meters with the existing infrastructure, the station has an annual filling potential of 182,000 cubic meters per year. This potential meets 60% of the airport's total demand. So, it is planned to supply fuel for 9,000 aircraft per year.
SOCAR Aviation has been providing refueling services for air transport since 2013 and ensures the fuel needs at the airports of Mugla Milas (Bodrum), Adnan Menderes (Izmir), Sabiha Gokcen (Istanbul), Antalya, Dalaman (Mugla), Esenboga (Ankara), Trabzon, Charshamba (Samsun), Adana, Istanbul New Airport (IGA). SOCAR Aviation plans to commission new filling facilities in the future.
Subscribe to our Linkedin page