Philippines detects 1st case of new COVID-19 variant
The Philippines on Wednesday confirmed its first case of the new and more contagious coronavirus variant initially discovered in Britain.
The Department of Health (DOH) and Philippine Genome Center (PGC) said the coronavirus variant B.1.1.7. was detected in a Filipino male who arrived from the United Arab Emirates on Jan. 7.
The patient left for Dubai on Dec. 27, 2020, for a business trip and arrived in the Philippines via an Emirates flight.
The patient arrived with a female partner, but the female tested negative for the virus, the DOH added.
"Both of the returning Filipinos had no exposure to a confirmed case before their departure to Dubai nor had any travel activities outside Quezon City," the DOH said, referring to a suburb in the capital Manila.
"Immediate contact tracing was done, and the initially identified contacts are asymptomatic and currently under strict home quarantine," the DOH added.
The Philippines has blocked travelers with recent travel history to Britain and 32 other countries and regions to prevent the new strain from spreading.
The Philippines now has 492,700 confirmed COVID-19 cases, with 9,699 deaths.
Subscribe to our Facebook page
Azerbaijan confirms 402 new Covid cases, 15 died
Azerbaijan recorded 402 new coronavirus cases, Task Force under the Cabinet of Ministers told Report.
As many as 650people recovered from the infection, while 15patients lost their lives over the past day.
So far, 226,951 people have contracted COVID-19 in Azerbaijan, 214,423 have recovered, while 2,998 died. At present, 9,530 people are receiving treatment.
Azerbaijan has conducted 2,311,417 coronavirus tests over the past period, including 8,574 today.
Subscribe to our Twitter page
Belarus FM, Azerbaijani ambassador moot development of bilateral ties
Minister of Foreign Affairs of Belarus Vladimir Makei met with Azerbaijani Ambassador Latif Gandilov on January 15. Report informs that press service of the Belarusian Ministry of Foreign Affairs told BelTA.
The parties discussed the schedule of upcoming bilateral visits at the highest and high levels.
Special consideration was given to trade and economic cooperation and its results in 2020. The parties exchanged information on the measures taken in the two countries to counter the spread of COVID-19.
The agenda of cooperation of the ministries of foreign affairs for 2021, including cooperation in international organizations, was also reviewed.
The parties also outlined the steps to further develop Belarus-Azerbaijan strategic cooperation in the political, trade, economic, and humanitarian areas.
Subscribe to our Linkedin page
Footage from Shelli village of Aghdam region
Defense Ministry has released a video footage of the Shelli village of the Aghdam region.
Report presents the footage: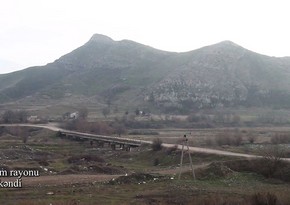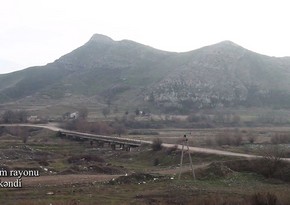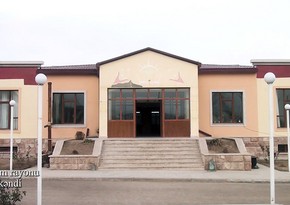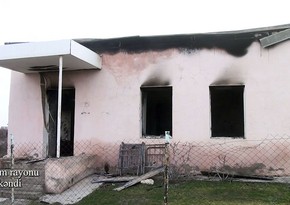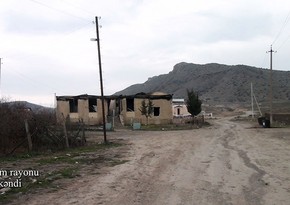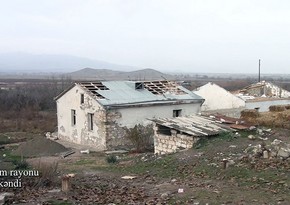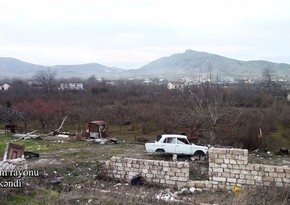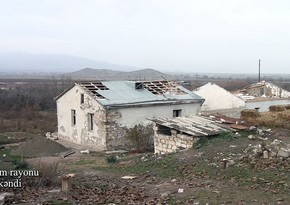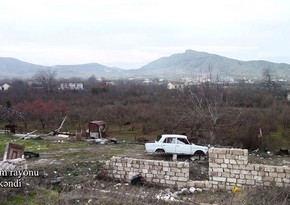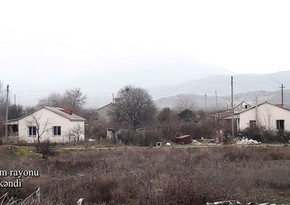 Subscribe to our Twitter page