Footage from Gamishli village of Kalbajar
Defense Ministry has released a video footage of the Gamishli village of the Kalbajar region.
Report presents the footage: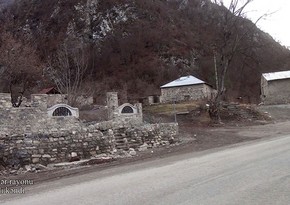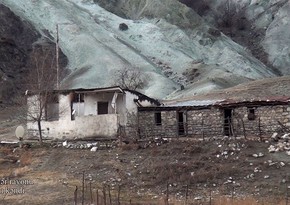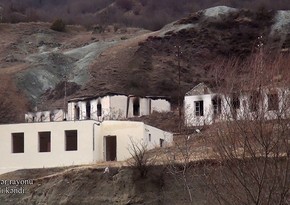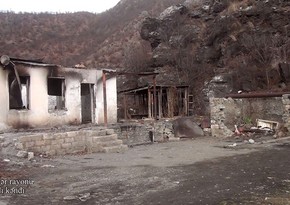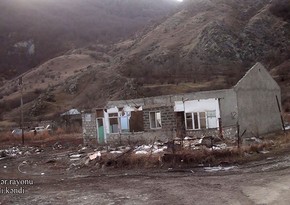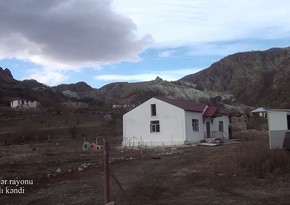 Subscribe to our Linkedin page
Georgia – Azerbaijan – Turkey co-op of great importance, says Georgian FM
The trilateral cooperation between Georgia, Azerbaijan, and Turkey is of great importance for the entire region, Georgian Foreign Minister David Zalkaliani said at a joint briefing with his Turkish counterpart Mevlut Cavusoglu, Report's Georgian Service informs.
Zalkaliani noted that the energy and infrastructure projects implemented with the participation of the three countries are of not only regional but also international significance.
The Georgian minister noted that critical processes are taking place in the region.
"Initiatives related to new cooperation platforms are being put forward in the region. We believe that these formats should be based, first of all, on respect for the principles of territorial integrity and sovereignty," the minister added.
The Georgian minister expressed confidence that his Turkey visit will further strengthen the strategic partnership between the countries.
Subscribe to our Facebook page
Turkish specialists estimate CoronaVac effectiveness at 83.5%
Turkish doctors estimate the effectiveness of the Chinese CoronaVac vaccine at 83.5%, Report informs, citing Turkey's Hacettepe University.
The third phase of vaccine trials began in Turkey in October. The study results also showed that the drug reduces the risk of hospitalization by 100%.
Meanwhile, Sinovac Biotech, the manufacturer, estimates the drug's effectiveness at 62.3% after two doses. The interval between the doses should be 28 days.
Turkey began mass vaccination of the population against coronavirus on Jan. 14.
Subscribe to our Twitter page
Cavusoğlu: Ministerial trilateral meeting to be held soon
The trilateral meeting of the foreign ministers of Azerbaijan, Georgia and Turkey will take place as soon as possible, Turkish Foreign Minister Mevlut Cavusoğlu said, as quoted by Report's Georgian bureau.
He was speaking at a joint briefing with his Georgian counterpart David Zalkaliani.
He said that Turkey supports the territorial integrity of both Azerbaijan and Georgia.
Subscribe to our Linkedin page