Turkish military neutralizes PKK/YPG terrorists in Syria
The Turkish Armed Forces have eliminated 14 YPG terrorists (the Syrian wing of the PKK) in northern Syria, Report informs, citing the National Defense Ministry of Turkey.
The militants opened fire on the Olive Branch and Euphrates Shield operation zones.
Turkish President Recep Tayyip Erdogan said earlier that since 1984, when the PKK militants first carried out a terrorist attack in Turkey, thousands of Turkish security forces, military and civilians have died at the hands of the bloody organization.
Subscribe to our Facebook page
Caspian Agro, InterFood Azerbaijan to involve 449 companies
The organization of the 15th Azerbaijan International Agricultural Exhibition Caspian Agro and 27th Azerbaijan International Food Industry Exhibition InterFood Azerbaijan to be held in Baku on May 18-19 has been discussed at a press conference.
According to Report, it was noted during the event that the exhibitions would feature a record number of national and regional stands, with 449 companies from 24 countries to be involved.
The companies have been offered an area of more than 15 square meters.
Caspian Agro will feature 294 companies from 19 countries (Azerbaijan, USA, Germany, Belarus, Belgium, Great Britain, China, Finland, France, Georgia, India, Spain, Israel, Italy, Russia, Slovakia, Turkiye, Japan, Greece). Inter Food Azerbaijan will involve 155 companies from 12 countries (Azerbaijan, Belarus, Belgium, Great Britain, India, Iran, Italy, Lithuania, Russia, Saudi Arabia, Sri Lanka, Turkiye).
Bahruz Hidayatzada, Executive Director of Caspian Event Organizers, an events organizer, noted that this year the Caspian Agro exhibition would cover such sections as smart village, artificial intelligence, IT services, unmanned aerial vehicles.
The conference "Smart Agro: promoting innovation in agriculture" will be held on May 18 to present projects that have already been launched and those that are planned to be implemented in the liberated territories.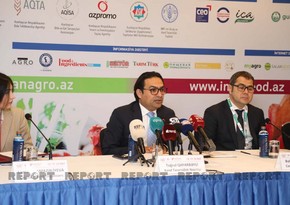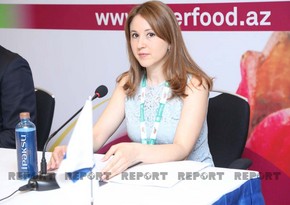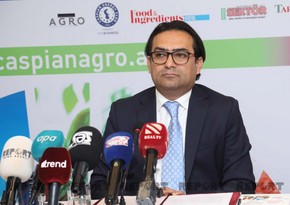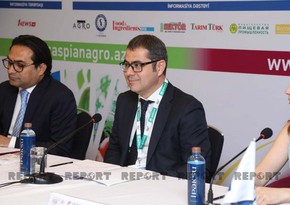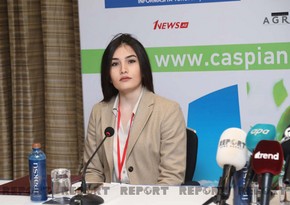 Subscribe to our Twitter page
New Zealand sanctions Belarus defense enterprises
New Zealand imposed sanctions against several representatives of the leadership of Belarus on Monday, the country's government said in a statement, Report informs, citing foreign media.
"The sanctions cover 27 representatives of the Belarusian authorities and defense enterprises that support Russia's actions in Ukraine," the text says.
Among those included in the sanctions list by the New Zealand authorities are 12 Belarusian citizens banned from visiting the country in March.
Subscribe to our Linkedin page
Nikol Pashinyan's working visit to Moscow starts
Armenian Prime Minister Nikol Pashinyan has begun a working visit to Russia, Report informs via Aysor.
The Armenian prime minister will attend a meeting of leaders of the Collective Security Treaty Organization (CSTO) in Moscow.
Pashinyan is expected to hold a bilateral meeting with Russian President Vladimir Putin.
Armenia is chairing the CSTO this year.
Subscribe to our Facebook page