Azerbaijani foreign minister meets his Uzbek counterpart
As part of the CIS ministerial council meeting in Dushanbe, Azerbaijani Foreign Minister Jeyhun Bayramov met with the acting Foreign Minister of Uzbekistan, Vladimir Norov.
Report informs, citing the Foreign Ministry, that the sides discussed issues of mutually profitable cooperation within international organizations.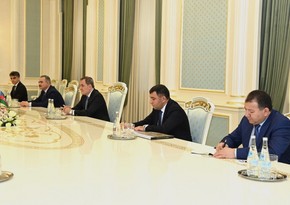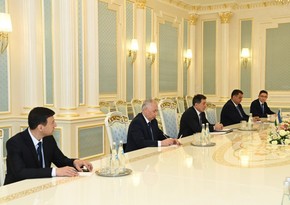 Subscribe to our Twitter page
Stop calling Putin, Estonia's PM says
There is no point in talking to Vladimir Putin if we really want him to understand he is isolated, Estonia's Prime Minister Kaja Kallas told EURACTIV in what can be seen as a thinly veiled criticism of largely unsuccessful phone diplomacy with Moscow, Report informs.
"I feel that if everybody is constantly calling him, he doesn't get the message that he's isolated. So if we want to get the message through that actually 'you are isolated', don't call him – there's no point," she repeated a message she had told an international audience the same day.
"He feels that he's the center of attention because everybody wants to talk to him. But what do we get out of this? I don't see any results, because after all these talks, Bucha happened, Irpin happened – we don't see any signs of de-escalation," she added.
French President Emmanuel Macron, who together with German Chancellor Olaf Scholz has been trying to negotiate a resolution to the conflict in Ukraine, said earlier this week that Russia and Ukraine would have to come to a negotiated truce and that peace efforts would not be served by Russia's "humiliation".
Asked if it would make sense to 'keep diplomatic channels open', Kallas told EURACTIV in an exclusive interview said she personally does not see "any point in talking to him".
Over the past few months, France and Germany have faced increased criticism for being responsible for a failed Minsk peace process, which has sought to halt the war in Ukraine's east that began when Russia-backed separatists seized swaths of territory following Russia's 2014 annexation of the Crimean Peninsula.
But years on, there has been no full political settlement and Ukrainian officials have made the diplomatic efforts responsible for opening the door to Russia's 24 February invasion.
Subscribe to our Twitter page
Caspian Agro, InterFood Azerbaijan to involve 449 companies
The organization of the 15th Azerbaijan International Agricultural Exhibition Caspian Agro and 27th Azerbaijan International Food Industry Exhibition InterFood Azerbaijan to be held in Baku on May 18-19 has been discussed at a press conference.
According to Report, it was noted during the event that the exhibitions would feature a record number of national and regional stands, with 449 companies from 24 countries to be involved.
The companies have been offered an area of more than 15 square meters.
Caspian Agro will feature 294 companies from 19 countries (Azerbaijan, USA, Germany, Belarus, Belgium, Great Britain, China, Finland, France, Georgia, India, Spain, Israel, Italy, Russia, Slovakia, Turkiye, Japan, Greece). Inter Food Azerbaijan will involve 155 companies from 12 countries (Azerbaijan, Belarus, Belgium, Great Britain, India, Iran, Italy, Lithuania, Russia, Saudi Arabia, Sri Lanka, Turkiye).
Bahruz Hidayatzada, Executive Director of Caspian Event Organizers, an events organizer, noted that this year the Caspian Agro exhibition would cover such sections as smart village, artificial intelligence, IT services, unmanned aerial vehicles.
The conference "Smart Agro: promoting innovation in agriculture" will be held on May 18 to present projects that have already been launched and those that are planned to be implemented in the liberated territories.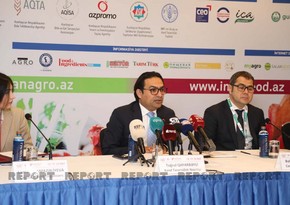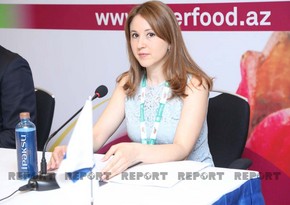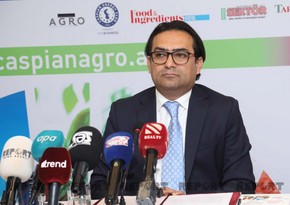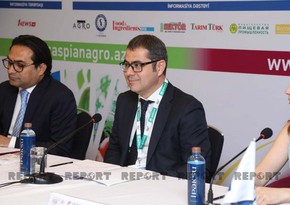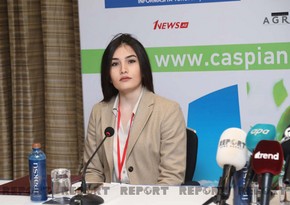 Subscribe to our Twitter page
New Zealand sanctions Belarus defense enterprises
New Zealand imposed sanctions against several representatives of the leadership of Belarus on Monday, the country's government said in a statement, Report informs, citing foreign media.
"The sanctions cover 27 representatives of the Belarusian authorities and defense enterprises that support Russia's actions in Ukraine," the text says.
Among those included in the sanctions list by the New Zealand authorities are 12 Belarusian citizens banned from visiting the country in March.
Subscribe to our Linkedin page