Probability of Armenia-Azerbaijan talks in Tbilisi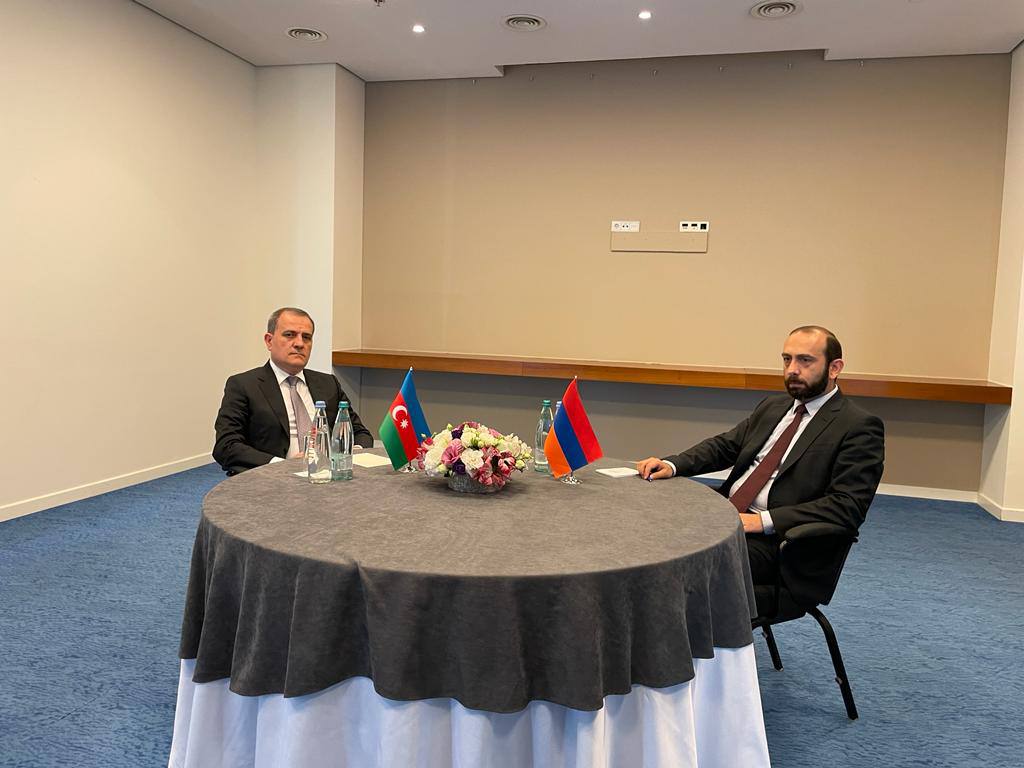 Trilateral talks in Georgia
"We see the possible Tbilisi platform as an opportunity for regional trilateral discussions rather than bilateral meetings between Armenia and Azerbaijan," Armenian Foreign Minister Ararat Mirzoyan said, reacting claims by Ilham Aliyev that Yerevan rejected "a proposal to start a trilateral format of cooperation."
During the WEF meeting in Davos, the Prime Minister of Georgia also raised the matter, but did not mention a new format, only saying that "Georgia is a neutral mediator."
"Even in the existing formats, negotiations with Baku are difficult. I don't think there is an issue that could be discussed in the Tbilisi platform now," political scientist and expert on Georgia, Johnny Melikyan, believes. In his opinion, there can be no positive developments until Azerbaijan changes its destructive approach.
The European Parliament calls on Baku to "immediately unblock the Lachin corridor"
"The blocking of the Lachin corridor has been agreed with Turkey" – opinion from Yerevan
"Azerbaijan organized the blockade of NK with the Russian Federation" – Armenian analyst
Aliyev: "Yerevan rejected our proposal"
On January 19, during the annual forum in Davos, Azerbaijani President Ilham Aliyev said that Armenia had rejected "our proposal with Georgia to start a trilateral format of cooperation."
Aliyev highly appreciated Garibashvili's efforts to normalize Armenian-Azerbaijani relations, recalling the meeting of the Foreign Ministers of Azerbaijan and Armenia in Tbilisi in July last year.
"Our proposal was to organize a meeting of leaders in Georgia, since Georgia has historically always been a place where all neighbors met. But Armenia is not ready for this," he said.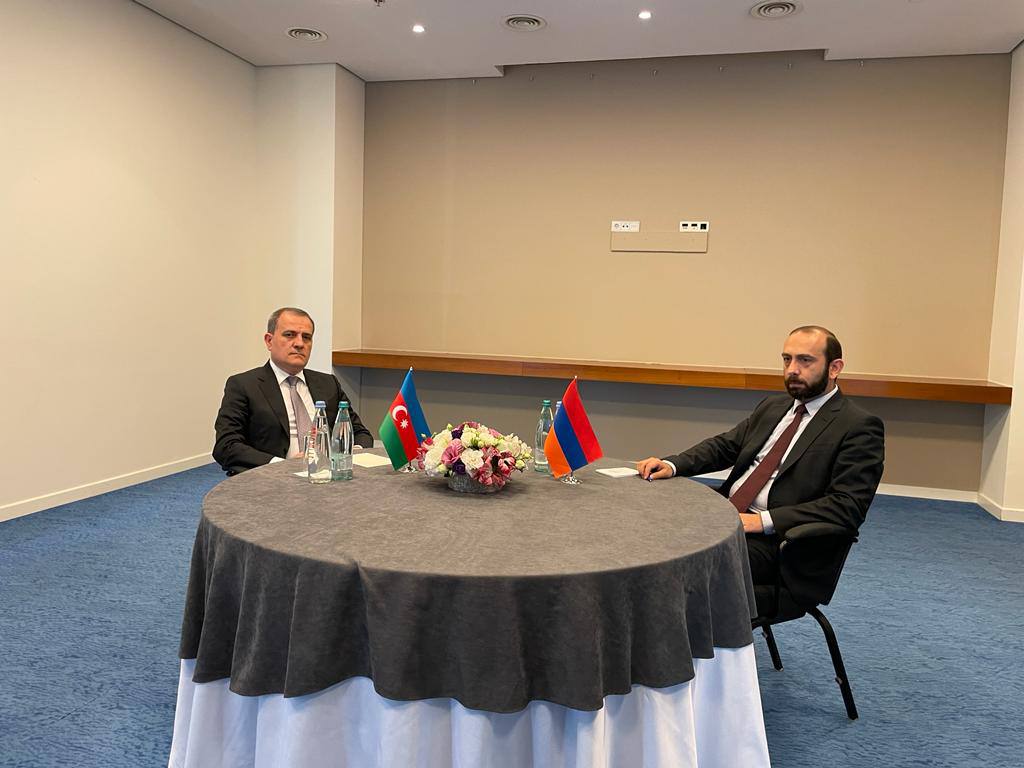 Gharibashvili: "Georgia is indeed a neutral mediator"
Garibashvili also talked about this at Davos and said his country is ready once again to mediate between Yerevan and Baku.
"Georgia is indeed a neutral, objective and impartial mediator," Gharibashvili stressed.
The organization of trilateral meetings is in Georgia's interest, since "the region belongs to Azerbaijan, Georgia and Armenia", and these countries can "turn it into a region of opportunity, peace, stability and prosperity."
West or Russia? The South Caucasus' choice
Analytical review of three countries and video survey of local opinion. West or Russia? Choice in Armenia, Azerbaijan, Georgia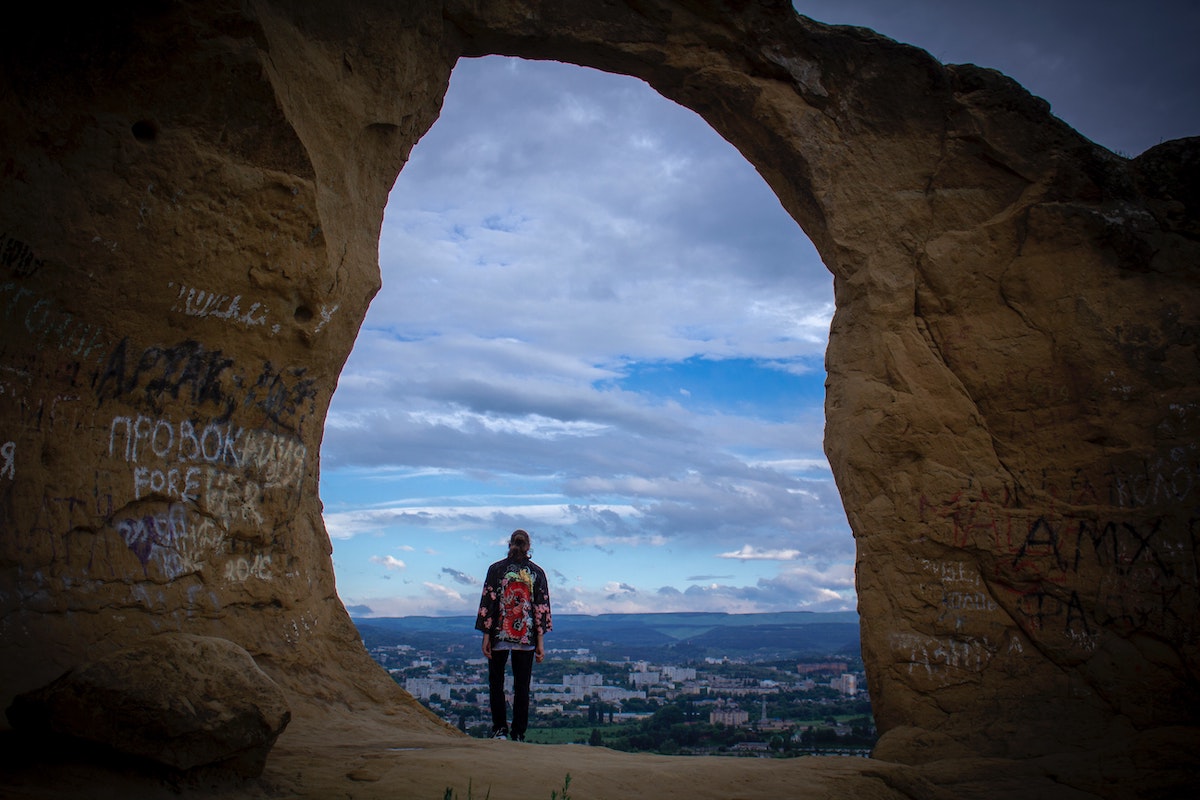 Mirzoyan: "Armenia is interested in developing a trilateral dialogue"
Commenting on Aliyev's statement, Armenian Foreign Minister Ararat Mirzoyan said that Armenia is "very interested in developing a trilateral dialogue between the countries of the South Caucasus." He talked about the possibility of a meeting between the leaders of Armenia, Georgia and Azerbaijan:
"Armenia expressed its readiness and is now ready for such a meeting, but you must admit that such a meeting does not look particularly effective and promising when it is impossible to agree on even a simple joint statement expressing commitment to eradicate hatred and hate speech."
The Armenian Foreign Minister did not specify what sort of statement he was talking about.
Yerevan and Baku far from agreement: latest statements by Pashinyan and Aliyev
Yerevan and Baku have radically opposite views regarding the road to connect Nakhichevan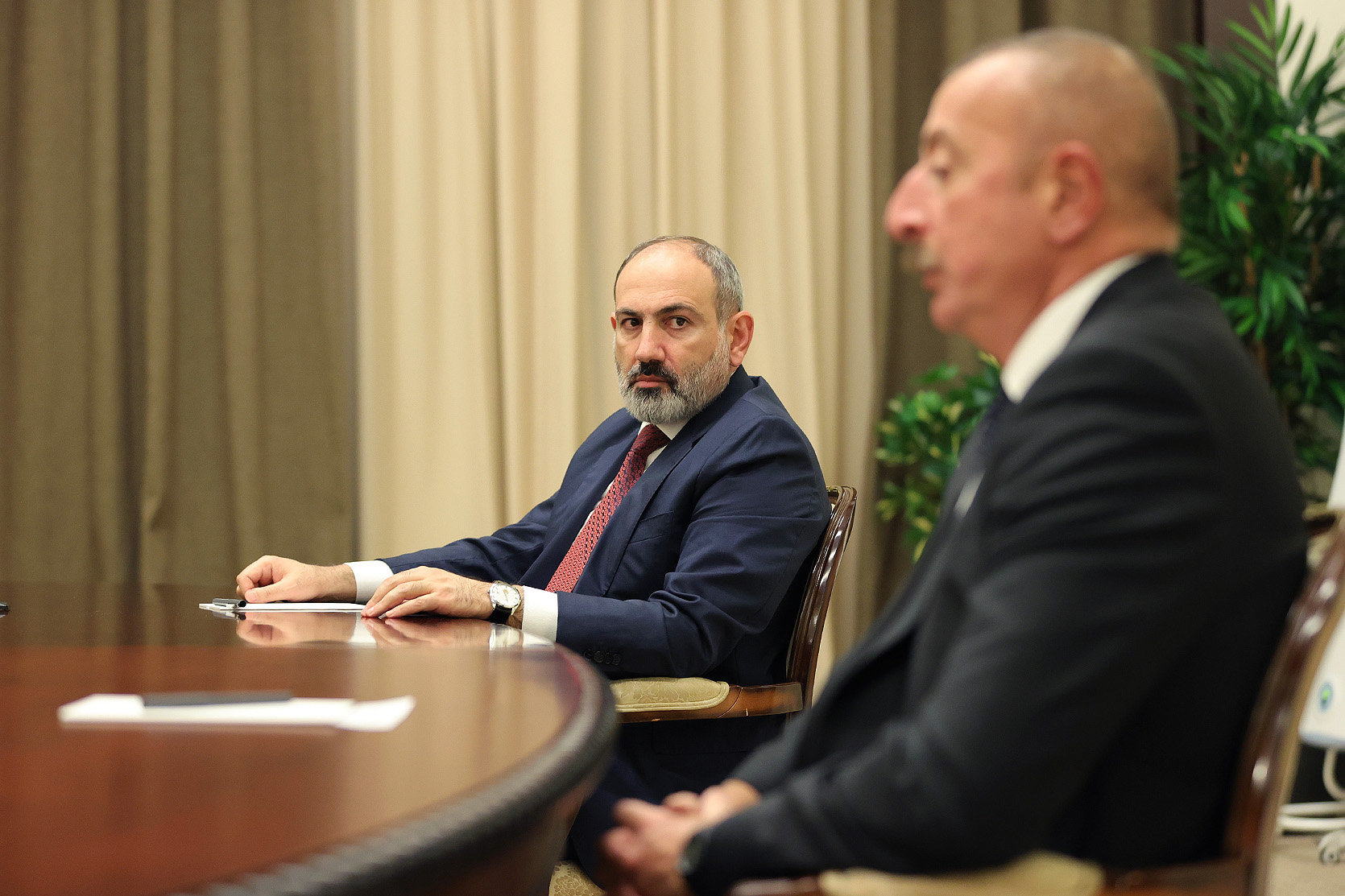 Comment
Political scientist and expert on Georgia Johnny Melikyan says that Tbilisi has acted as an intermediary before, such as in negotiating the return of prisoners of war.
Moreover, according to him, Georgia has always maintained that their willingness here is not directed against other mediators.
"In this way they emphasize that they are not against the platforms formed in Moscow and Brussels. The Georgian platform cannot replace these negotiation formats and does not have such ambitions," Melikyan told JAMnews.
He believes that Georgia is truly interested in regional stability, as this is a necessary condition for development and increasing the inflow of investments.
At the same time, he notes that "now the realities are somewhat different, Azerbaijan is grossly violating the provisions of the statement of November 9, 2020", including arbitrarily interpreting the agreements on unblocking roads in the region.
Azerbaijan demands a road to connect with its exclave Nakhichevan. The Armenian authorities have claimed they are ready to unblock roads and provide various routes through their territory, but not a "corridor", since this term implies a loss of control and sovereignty in this territory. Pashinyan has also reiterated that the tripartite agreement signed by Armenia, Azerbaijan and Russia does not refer to a corridor.
"I don't think that Azerbaijan's expansionist approach will be limited only to Armenia. Therefore, Georgia also has cause for concern. In response, the Georgians are trying to work proactively on the Armenian-Azerbaijani agenda," Melikyan believes.
If many local or regional issues arise that are not discussed in other formats, Yerevan and Baku may transfer them to Georgia. But Melikyan currently does not see such an opportunity, especially given the Lachin corridor situation and the September hostilities on the border with Armenia.
He believes things will not shift to Tbilisi, as happened with the 3 + 3 format.
Turkey has put forward a new format for resolving regional issues, called "3 + 3". It involves the participation of Turkey, Iran and Russia on the one hand, and Armenia, Azerbaijan and Georgia on the other. So far Turkey has not been able to move this project beyond talk, while Georgia refuses to participate.
Melikyan considers Azerbaijan's strategy populist. In his opinion, Baku is trying to take advantage of the Russia-West crisis and extract the maximum benefit for itself. Speaking of the Moscow and Brussels formats of negotiations between Armenia and Azerbaijan, Melikyan says:
"As soon as an unfavorable situation is created for Baku, Azerbaijan tries to stop or freeze work and create more favorable conditions for promoting its interests in other areas.
Georgia has no influence on Azerbaijan. Even if something took place in a trilateral format, I don't think that Baku would be ready to listen to the Armenia's arguments and show less aggression."
"Russia's military presence does not guarantee the security of Armenia" – Pashinyan
For almost four hours, Pashinyan answered questions about relations with neighboring countries, the status of NK, rumors of joining the Russia-Belarus union state, and the likelihood of leaving the CSTO military bloc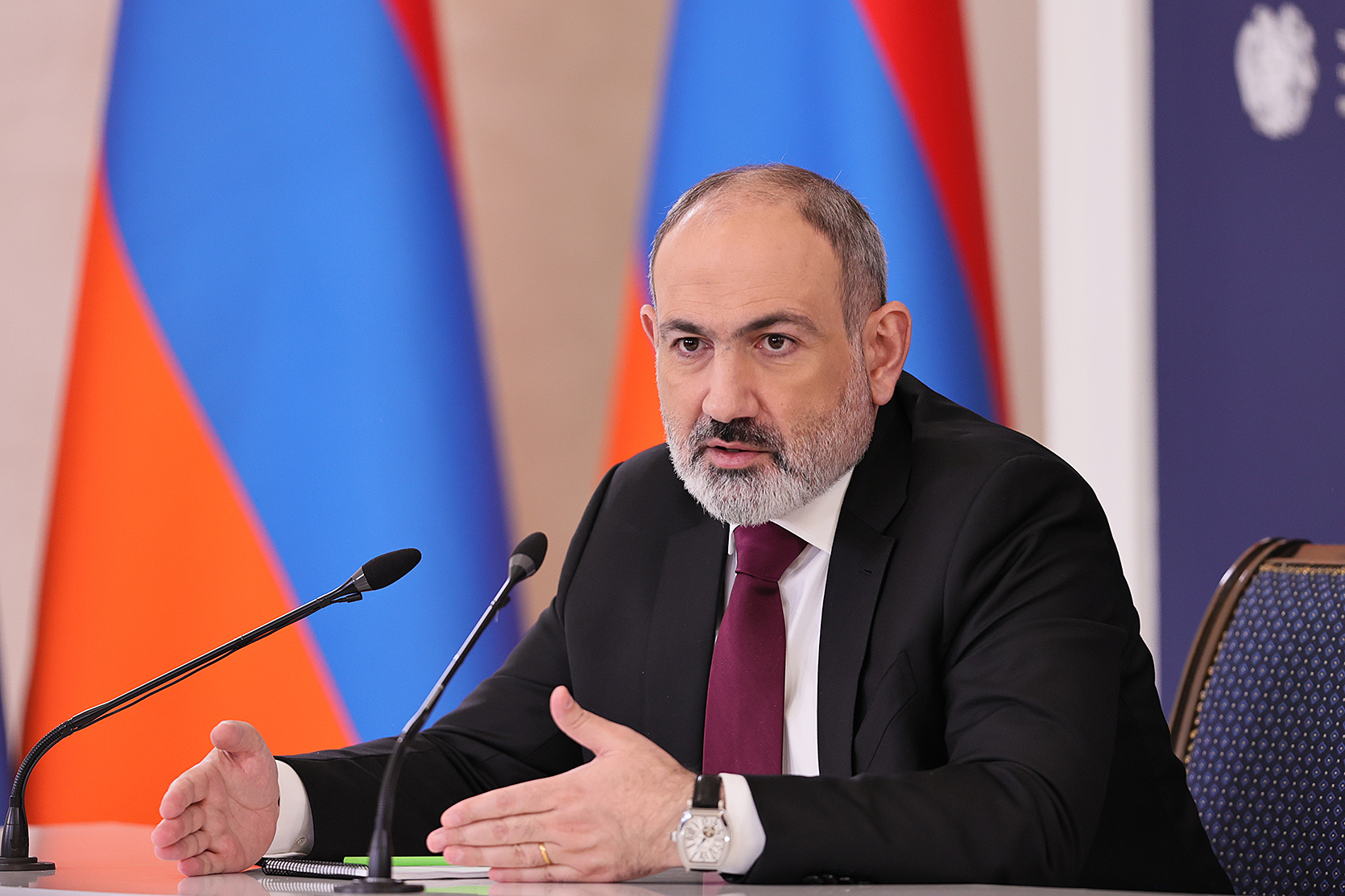 Follow us – Twitter | Facebook | Instagram
Trilateral talks in Georgia