Georgia, Azerbaijan and Turkey: a new military alliance on the horizon?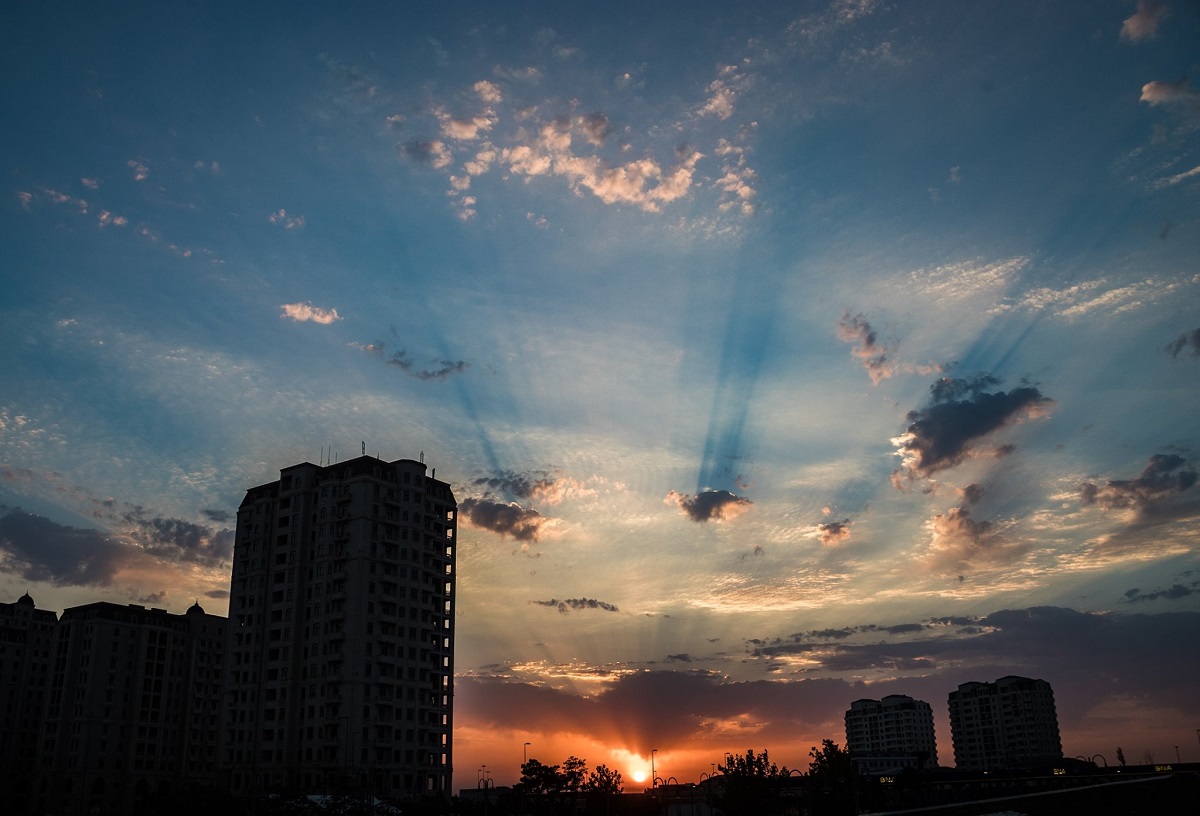 On February 18, Baku will host the ninth meeting of the foreign ministers of Georgia, Turkey and Azerbaijan.
What will the ministers discuss? What are the prospects for transit routes through Georgia? Or maybe a new military alliance is on the horizon? Comments from Baku and Tbilisi.
Creation of new transport corridors linking Armenia, Azerbaijan, Russia begins
Why are Azerbaijan and Turkey holding joint military exercises on the Armenian border?
Op-ed – Russia-Turkey: geopolitical war, or competitive partnership?
Interest in the region has been perked by the prospects of transit for oil, gas and transport routes connecting Azerbaijan and Turkey through the territory of Georgia.
Under the terms of the recently signed Karabakh truce, new transport lines between Turkey and Azerbaijan must pass through Armenia.
"After the new transport routes start operating in the region, the laws of the economy will come to the fore. The parties will decide how and from where shipping and transit is more profitable," former Azerbaijani FM Zulfugarov told JAMnews.
To Turkey through Armenia or Georgia? Vox-pop in Baku
A clause in the trilateral declaration of the ceasefire in Karabakh provides for a transport corridor through Armenia from Azerbaijan to Nakhichevan, and further on to Turkey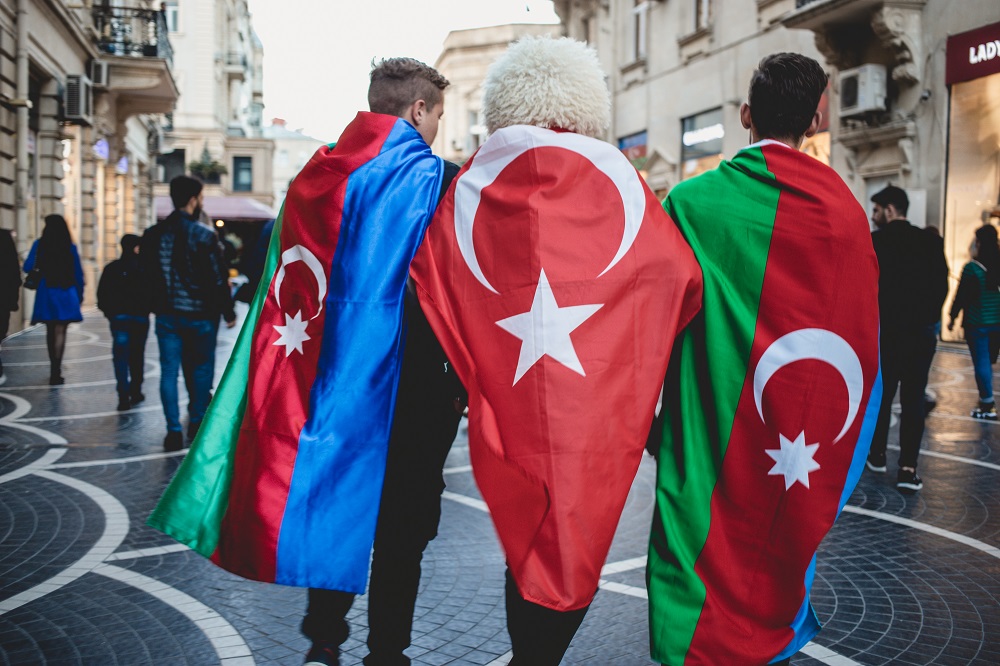 Zulfuqarov says that cooperation between Azerbaijan, Georgia and Turkey is notable for the fact that there is no dominant side here: "All three sides benefit from these transit routes, and there is no need to talk about superiority."
A new military alliance on the horizon?
"Azerbaijan and Georgia have long been cooperating in political terms within the framework of the GUAM organization. The rapprochement of these countries was also facilitated by similar problems with the occupation of the territories of these states," the ex-foreign minister emphasized.
He also noted that Turkey plays an important role in Georgia's aspirations to join NATO: "Georgia has been trying for a long time to become a member of the Atlantic Alliance, and NATO forces are often held in this country. In all these events, Turkey plays, if not even the main, but one of the main roles. For this reason, Turkey is, as it were, the main link for Georgia in relations with the West."
"As for the military component of cooperation between Turkey, Georgia and Azerbaijan, the armed forces of these three countries have conducted exercises on the protection of trunk pipelines several times. In other words, there is such experience. Other formats of such cooperation are also not ruled out in light of the results of the second Karabakh war," Zulfuqarov added.
Commentary from Tbilisi
Georgian commentator Paata Zakareishvili says Georgia has not yet come up with any initiative of its own in connection with the critical events around Karabakh: "And not because someone ousted it from this space. Therefore, it is very good that the most strategically promising alliance in the South Caucasus – Turkey-Georgia-Azerbaijan – is being activated."
"There is some tension between Georgia and Azerbaijan over the David Gareji monastery [disputed territory on an undivided section of the border – JAMnews]. There is also some level of Islamophobia in Georgia. Perhaps these issues are not officially on the agenda of the meeting of the foreign ministers in Baku, but I think that there will be talk about them. We are talking about the state border, this is a matter of the sovereignty of the two countries. Most likely, Turkey is also informed about this context,"Zakareishvili said in an interview with JAMnews.
"But if I were defining the agenda, I would say that the main topic of this trilateral format should be the future of NATO in the South Caucasus. Both states – Turkey and Azerbaijan – conduct 'Eastern diplomacy' with Russia: they are restrained and benevolent, but they take a principled position. It is Turkey's policy not to annoy the other player, but at the same time continue to act as you think is right. And it has proven itself well in the context of the Nagorno-Karabakh conflict," he added.
Georgia investigating 'illegal transfer' of territories to Azerbaijan. Details of the high-profile case
The opposition sees a political motive in this case and an attempt to throw shade on former President Saakashvili before the elections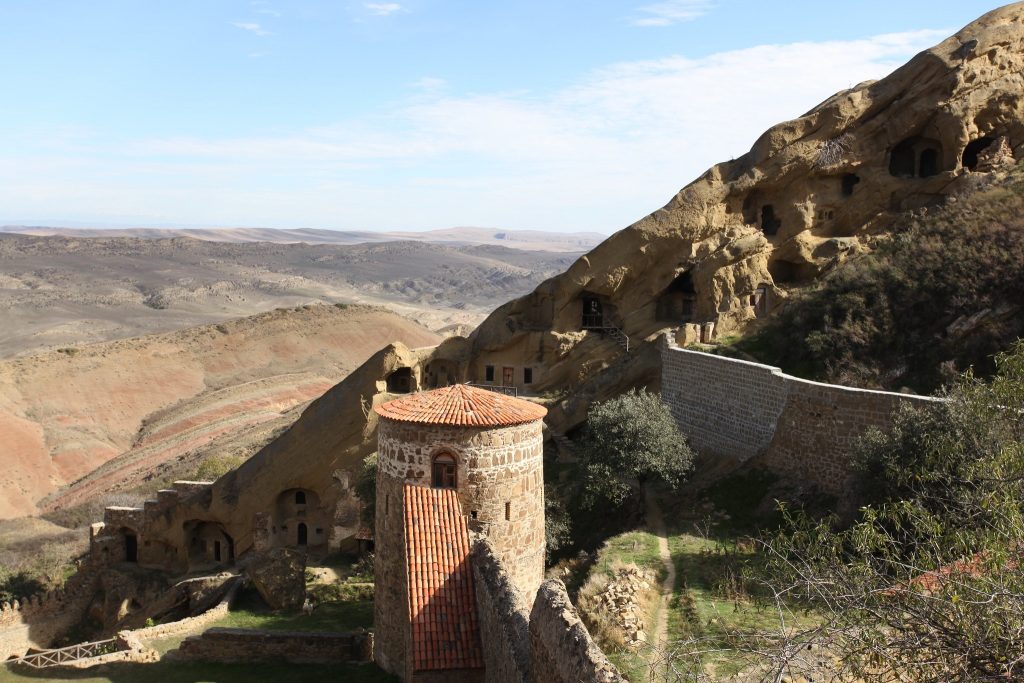 The expert noted that one should not expect an open confrontation between Turkey and Azerbaijan with Russia: "I am sure that for Turkey its initiative to create a security platform [with the participation of Russia] will be a matter of principle. Georgia, instead of trying to oust Russia, may propose a format change. For example, instead of a single platform of five players, there may be two- or three-party groups that will work on the concept of security in the region. And Russia will not participate in several of them.
"Georgia can act as a driving force here"
Georgia has the right to speak harshly about Russia because it has occupied Georgian territories. Therefore, Georgia can act here as a driving force that will offer these parallel formats of work only with Azerbaijan and Turkey, but not with Russia.
Another task in the solution of which Georgia can greatly help is to become a mediator in the Armenia-Azerbaijan and Armenia-Turkey formats. It is obvious that Europe is not particularly interested in participating in the processes in the Caucasus, the Karabakh events have shown this very well. This is bad, but it is reality. In such a situation, Georgia could act as the player who will help create a single Caucasian circle.
This could be a Caucasian alliance where Armenia's sovereignty will be protected. No one will question its territorial integrity, and Armenia will be involved in a common Caucasian concept, where it will show its dignity and its capabilities.
There are other areas where Georgia can show initiative. So far no steps have been taken in this direction. Maybe it will happen at this meeting."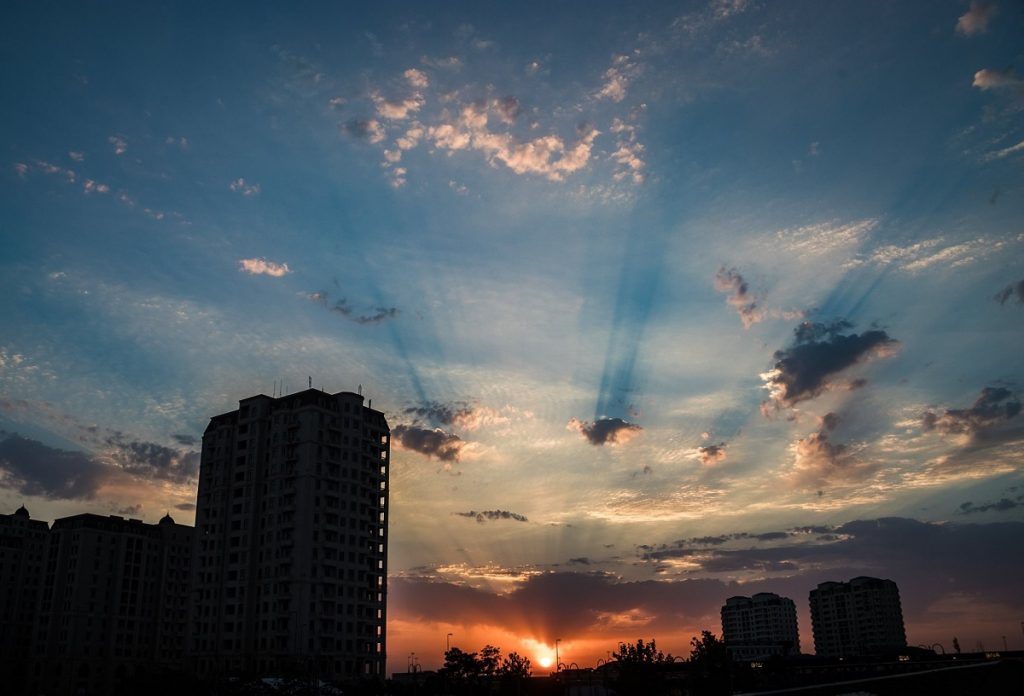 Were Iskander missiles even used in Karabakh war? Opinions from Baku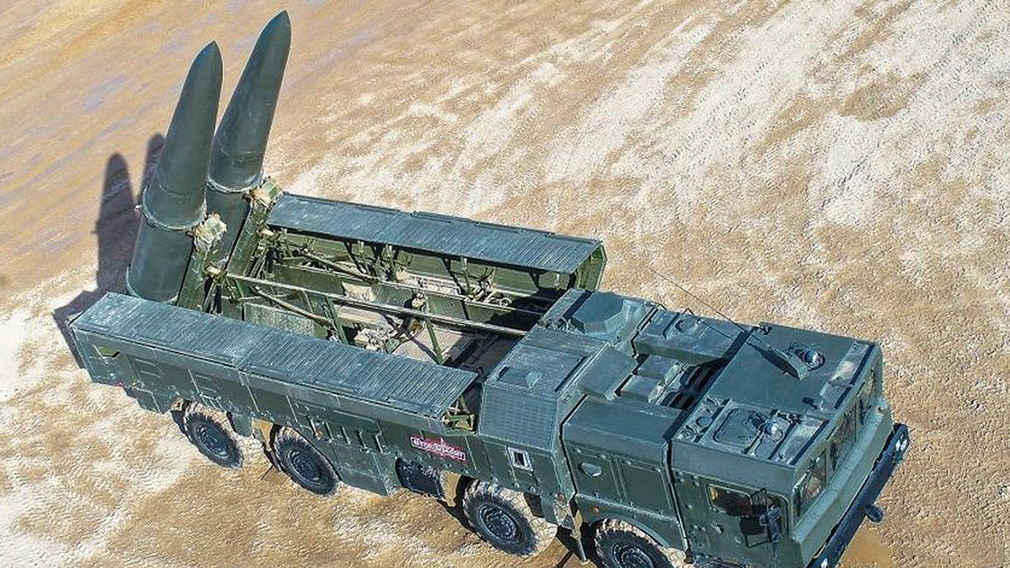 After the Prime Minister of Armenia Nikol Pashinyan announced the use of the Russia-manufactured Iskander missile system in the second Karabakh war, there was a reaction not only from Armenia and Russia, but also from Azerbaijan.
Comments from Baku boil down to the question: were Iskander missiles even used?
The Georgian opposition's plans to take over the streets in March
Russian as official language in Karabakh? For and against
What happened?
In an interview with the opposition Armenian TV channel ArmNews, Prime Minister Nikol Pashinyan admitted to the use of the Iskander operational-tactical missile system during the second Karabakh war.
Moscow bites back after Armenian PM claims Russia's Iskander missiles 'don't explode'
In doing so, he answered ex-President of Armenia Serzh Sargsyan, who accused the current authorities of the country that they did not use this weapon.
"Let him ask the question why the Iskander missile didn't explode? Or why did it explode by 10 percent, for example?" Pashinyan said at the time, asking the former head of state through journalists.
The next day, there was a harsh reaction from Moscow to the words of the head of the Armenian government.
Reaction from Ilham Aliyev
On February 26, at a press conference by the President of Azerbaijan for local and foreign journalists, the correspondent of the Russian TV channel Zvezda asked Ilham Aliyev about Pashinyan's statement on the use of the Iskander missile during the second Karabakh war.
Aliyev on post-war situation: 'The results of the war will remain unchanged'
The President of Azerbaijan for four hours answered questions from local and foreign journalists at a press conference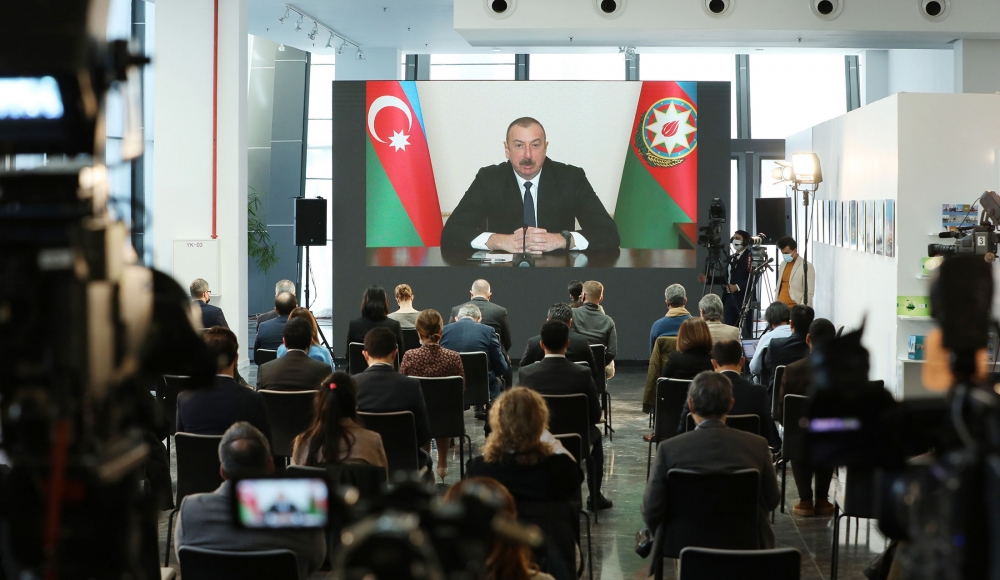 "As for the statement of the Prime Minister of Armenia in connection with the Iskander missile system, it also raised questions in our minds. I would not like to be ironic on this topic, there have already been enough comments among Russian officials, members of the Russian parliament, and experts that the rocket will explode by 10 percent, of course, we must try very hard to make this happen.
We didn't see the launch of Iskander missiles, we didn't see it. Therefore, when this statement was announced, yesterday we asked again. But no, we didn't see that. This is just another, I would say, public blunder. There were already a lot of them.
And in principle, what is happening in Armenia now resembles some kind of tragicomedy scene. This is how I would describe what is happening there,"Aliyev replied.
Was Iskander ever present – commentary of the former Foreign Minister of Azerbaijan
In his commentary on this issue, the former Minister of Foreign Affairs of Azerbaijan, Tofig Zulfugarov, expressed doubts about the presence of Iskander OTRK in the Armenian armed forces.
"There is a heated discussion on the Internet about whether the Iskander OTRK is good or bad … I decided to re-publish the publication from three years ago in order to shift the discussion to a more important channel for us – do the Armenians have this complex or not?
The Armenians never had it, therefore they did not use it. And the topic was launched by Pashinyan in order to provoke Sargsyan to tell the truth – Armenia's Iskanders are a propaganda fake launched by pro-Armenian circles of Russia with the aim of creating fear in Azerbaijan of Armenia's "military might". When a general has no soldiers, he fights with his tongue.
Now we are waiting, who will be the first to blab out and tell the truth Pashinyan, Sargsyan or Lavrov?" wrote Zulfugarov on his Facebook page.
President of Azerbaijan makes speech at virtual Summit of Economic Cooperation Organization
The 14th Summit of the Economic Cooperation Organization (ECO) is being virtually held.
Report informs, citing Azertag, that President of the Republic of Azerbaijan Ilham Aliyev made a speech at the meeting in a video format.
The meeting continues.
Subscribe to our Facebook page
40 containers shipped from Uzbekistan to Turkey via BTK
ADY Container, a subsidiary of Azerbaijan Railways, continues to transport cargo from Central Asia to Turkey and Europe by rail through Azerbaijan, Report informs, citing the company.
Currently, there are ten containers on the way, heading from Tashkent, Uzbekistan, to Iskenderun, Turkey. Also, 30 containers are being transported from Bukhara, Uzbekistan, to Mersin, Turkey. Upon arrival at the port of Turkmenbashi, Turkmenistan, 40- and 45-foot containers will be loaded onto a feeder ship and delivered to the Baku port. Then the containers will be shipped to Turkey by the Baku-Tbilisi-Kars railway.
Another 15 containers sent from Bukhara are being transported to Bulgaria. After delivery from Turkmenbashi to Baku, these containers will be sent to one of Georgia's Black Sea ports. From there, they will be shipped to Bulgaria by sea.
Seventeen containers with imported cargo will be delivered from Uzbekistan to Azerbaijan. The delivery station is Hajigabul.
Other 56 containers are expected to be transported by rail from Uzbekistan to Turkey and Europe shortly.
Subscribe to our Facebook page